A more diverse Oscar roster
A rundown of the most notable moments on tinseltown's favorite night.
First of all, if you won your Oscar pool thanks to my previous article in the Chimes predicting the winners, well then, you are welcome. Winners from film's biggest night included Eddie Redmayne as Best Actor in a Leading Role, Julianne Moore as Best Actress in a Leading Role, Alejandro Gonzalez Innaritu for Best Achievement in Directing and "Birdman" for Best Motion Picture of the Year.
Host Neil Patrick Harris performed a stunning opening number, but aside from a few funny side comments throughout the show, most of the comedic material seemed to fall flat. Deadline reported that viewership of the Oscars hit a seven-year low, with ratings down about 18 percent from last year. Despite the setbacks, a number of Hollywood's most recognized performers and filmmakers were on hand to present awards, including Julie Andrews and Sean Penn.
DIVERSE WINNERS
The amount of diversity that prevailed despite a lack of diversity amongst many of the nominated categories was the most exciting aspect of this Oscar ceremony. Alejandro Gonzalez Inarritu, a native Mexican, was the second in a row of Mexican heritage to take home the Best Director trophy after last year's Alfonso Cuaron. In fact, the Oscar for Best Director has gone to a non-Caucasian man for three years in a row, since Taiwanese-American Ang Lee won the award in 2012. Inarritu also shared the award for Best Original Screenplay with his co-writers; Nicolas Giacobone and Armando Bo hail from Argentina. Emmanuel Lubezki, also from Mexico, won the Best Achievement in Cinematography award for the second year in a row — last year's award was for the film "Gravity."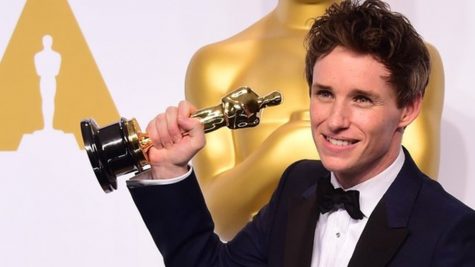 RELEVANT ACCEPTANCE SPEECHES
Another other notable takeaway from this year included the heartfelt and relevant speeches from many winners who called important issues to light when they took the stage. Best Supporting Actress winner Patricia Arquette made known her support for equal rights for women and encouraged listeners to fight against the wage gap in America. John Legend and Common, accepting the award for Best Original Song, spoke about racial issues in America and how the issue has only continued since the time of slavery and segregation. Best Original Screenplay winner Graham Moore spoke about his attempted suicide and encouraged teenagers to find their niche in society.
Though the Academy of Motion Picture Arts and Sciences has their fair share of issues, diversity being chief among them, there must be good with the bad. Strides have been made slowly, as categories such as best director suggest, though it seems these strides should only increase in order to keep up with the changing climate of the entertainment industry.