Senators limit funding for Horton festivity
After debating funding for Mosaic Masquerade, senators place cap at $5,000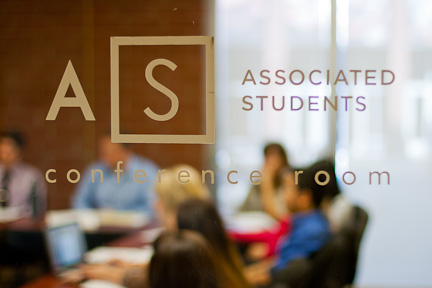 This week's Associated Students senate meeting began with senior vice president Ashley Panko discussing the meeting regarding updates about Spirit Week, Feb. 20-27. Events include Catch Me If You Can, Founder's Chapel on Wednesday, and The Eddy next Thursday at 7 p.m.
Cal Calica, diversity liaison, provided an update regarding the Diversity Summit on Dec. 4, 2014. The summit welcomed student leaders from Global Students, Black Student Association, Heart for China, Biola Feminism Club, Multi-Ethnic Programs and Development, Community with Disabilities, LGBTQ and Unidos to discuss how to increase diversity awareness on campus. Calica shared feedback from the summit with senators in preparation for the SCORR conference happening Feb. 20-21.
Proposals
AS President Tyler Hormel proposed that a new senator position for the Block apartments should be added fall 2015. The proposal included removing an off-campus commuter position, keeping the number of senators at 15.
Andrew Bustos, senior psychology major, proposed $880 for two dinner and movie night events for students. Culture Emergence Celebration would feature a particular country and would include a meal and a movie from that culture, followed by a discussion. The event would be free for students by invitation from different leadership groups across campus.
Voting for Hormel's and Bustos's proposals will take place during next week's senate meeting.
Voting
Funding for Hormel's proposal for Steakouts was passed unanimously for the amount of $3,000.
Funding for senior business administration major Jon Boone's Exposure conference was passed unanimously for the amount of $4,000.
Funding for sophomore sociology major Olivia Ramzi's student leadership gathering for the amount of $1,350 was denied 14-1.
Funding for sophomore biblical theological studies major Jake Nagy and sophomore biochemistry major Ryan Colwell's Mosaic Masquerade proposal was passed 9-6 for the amount of $5,000. Nagy and Colwell originally proposed $6,400 for their event.
Funding for senior intercultural studies major Kyle Quiroz's horseback riding event was passed 8-6, with one abstention for the amount of $2,025.