Debate brings platforms to the table
Candidates defend their goals for their potential new positions through a question and answer session in front of a student audience.
The debate for the 2015 Student Government Association and Student Missionary Union presidential and vice presidential seats gave candidates the opportunity to answer questions regarding plans for a new house of representatives, the transition into a new government organization and more expansive training for future student leaders.
Tyler Hormel, AS president and junior accounting major and Becky Gallacher, vice president of administrative services and senior communications major posed questions to both teams and allotted three minutes per team to respond. Matthew Porter, presidential candidate and junior accounting major, and running mate Catherine Dinius, a junior communications major, addressed questions alongside opponents Taylor Stribbling, presidential candidate and junior sociology major and her running mate Drew Mattocks, a junior public relations major. Following the SGA portion of the evening, junior Christian ministries major and SMU presidential candidate Brady Lee, answered a brief round of questions from both AS and students.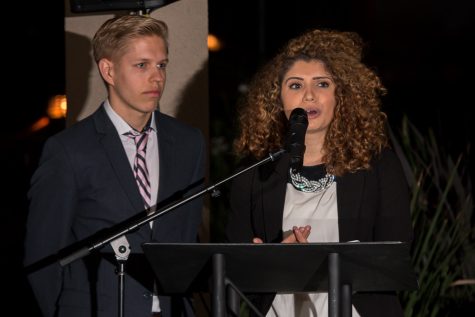 THE PLATFORMS
Porter and Dinius said they plan to provide students with an event calendar that will differ from University Communications and Marketing and Information Technology's own event calendar by creating an online bulletin board that will allow students to speak to other students.
Stribbling and Mattocks aim to enhance student programs by establishing several leadership summits that will focus on training and empowering the staff. The new structure would give them enough time to form relationships that would enable them to create opportunities for future leaders.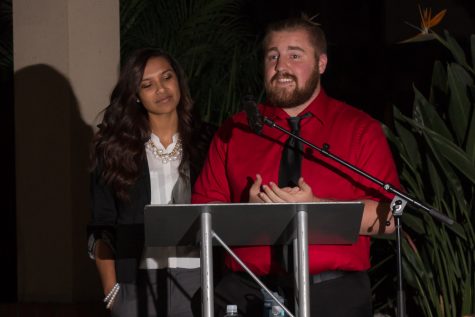 PLANS FOR THE FUTURE
During text-in questions, Porter and Dinius stated that they believe both assets of the senate and the potential new house of representatives will be able to train representatives from both groups on how to create proposals.
"I hope that they recognize that SGA is not AS. You can't approach it from the same mindset," Porter said. "It is in a very vulnerable spot next year with how much it has lost and so I just hope that they go in and they recognize that [they] need to spend this year building this thing back up."
Stribbling and Mattocks desire for more community events that allow students to perform community service in the La Mirada area and for the community to serve Biola students as well. This would allow relationships to be made with the local community.
"I would just say don't forget about the Biola students. They're the center of this position. We're supposed to be representing them and I think if we forget the students then we forget the position and what it truly stands for," Mattocks said.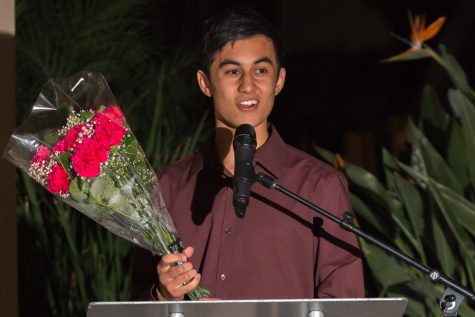 Lee, the sole candidate for SMU president, said he will attempt to merge the communication gap between the student population and SMU by creating surveys to give to students and he will often spend time out of his office to interact with students. Lee will also use gospel training workshops to enable students to be unafraid in sharing the news of Jesus Christ, even if students decide that overseas student missions are not for them.