Students propose event funding
Senators evaluated funding requests from students for various events on campus during the 2015 spring semester.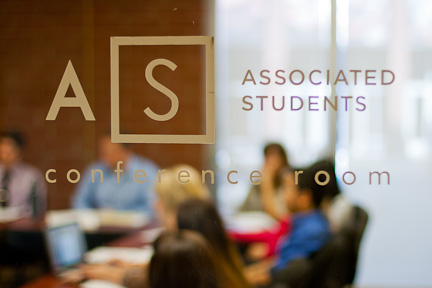 This week's Associated Student's senate meeting began with an update from Cal Calica, diversity liaison. Calica informed the senators that February is Black History Month. The Student Congress on Racial Reconciliation conference will also take place next week on Feb. 20-21.
Afterward, the AS senators went on a tour of North Hall. Students can tour the new dorm rooms beginning in March.
Proposals
Tyler Hormel, president of AS, proposed $3,000 for two separate Steakout events scheduled for March 7, during a baseball game, and April 18 during a senior players softball game. The separate events will serve free steak to baseball and softball game attendees.
Jon Boone, senior business administration major, proposed $4,000 to fund a conference on the topic of pornography and human sexuality. The "Exposure" conference would feature five speakers through the course of a week in April, with sessions in the evenings at 7 p.m at different locations on campus. The conference would be free and also open to those who do not struggle with pornography but seek an opportunity to be educated on the topic.
Olivia Ramzi, sophomore sociology major, proposed $1,350 to fund a student leader gathering on May 6. The event would invite student leaders from various departments around campus for a free Italian meal.
Jake Nagy, sophomore biblical and theological studies major, and Ryan Colwell, sophomore biochemistry major, proposed $6,400 to fund Mosaic Masquerade in Horton Hall on Saturday, April 18. The event would include Chik-Fil-A chicken nuggets and various snacks, a bar featuring non-alcoholic drinks, a DJ, a red carpet backdrop for attendees to take pictures and a custom filter of the event for Snapchat. The proposal funding includes permanent investments in projectors, LED lights and fish tanks for future Mosaic Masquerade events, along with $150 per room for decorations.
Kai Quiroz, senior intercultural studies major, proposed $2,025 to fund a horseback ride event open to all students. Funding for the free event would include 45 tickets for students, with group rides taking place every hour.
All proposals will be voted on during next week's AS senate meeting on Feb. 19.