Senators discuss elections
Upcoming elections to bring fresh faces to AS.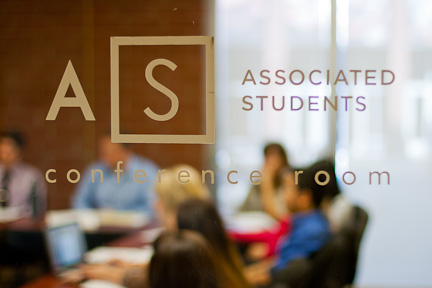 The initial Associated Student's senate meeting began with the discussion of elections for next year's senate positions. Anders Corey, vice president of marketing and communications for AS, and Shaefer Bagwell, senior political science major, provided dates for presidential campaigning. The Presidential Rules Meeting takes place on Monday, Feb. 9. Presidential campaigning takes place Feb. 11-17 with voting held Feb. 18-19.
Applications for senator positions are available on the Associated Students website. Campaigning for senator positions takes place March 7-10 and voting will be held March 11-12.
Proposals
Olivia Plew, AS Intramurals Coordinator proposed $478.61 to fund 14 long-sleeved, championship t-shirts that were left over from the fall 2014 intramural season. Plew stated that she miscounted the number of t-shirts needed for the winning teams of the intramural season.
Voting
In a same-day vote, the senators passed Plew's proposal to fund championship t-shirts for the winning intramural teams.