Broken Streak for the Eagles
A late game push by the Eagles left them unable to overcome CSU Dominguez Hills' potent offense.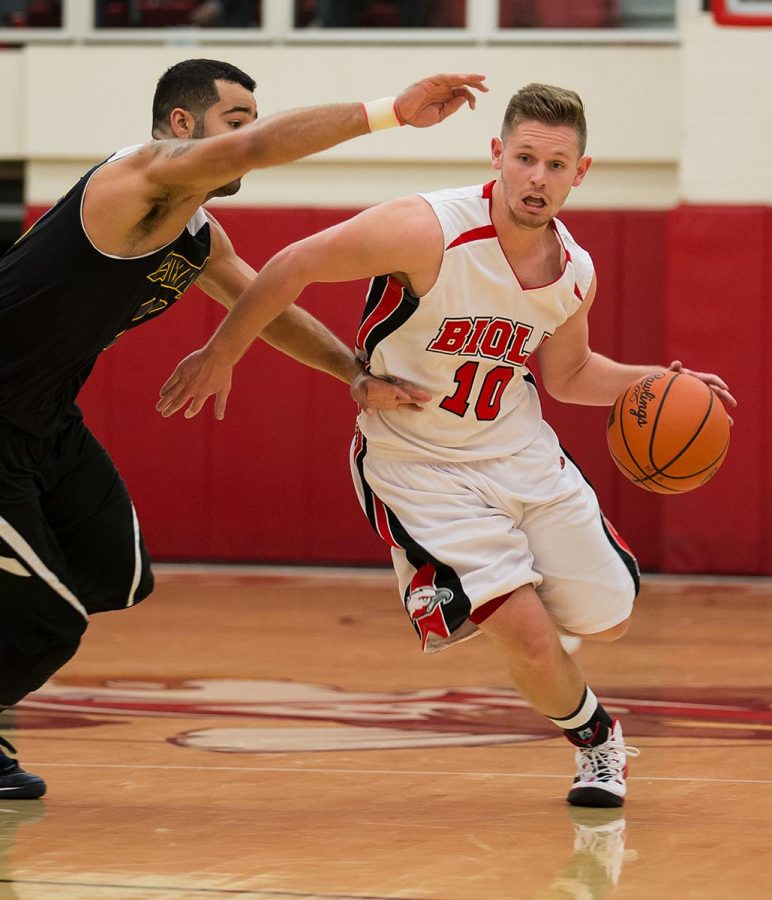 Dale Fredriks, Writer
December 1, 2014
The Biola Eagles men's basketball team sustained a tough loss, their first of the season, against the Cal State University Dominguez Hills Toros on Nov. 26. This game marked the end of a three-game week for the Eagles. This brings their record to 9-1, an excellent start to the Eagles' season.
Biola came off of a successful two-day tournament at Hope International University with wins over Fisk University on Monday and Bellevue University on Tuesday. They were then immediately thrown into the game against the Toros, a fresh team after a four-day rest following their last game against Westmont University on Friday.
The game started out evenly with the teams trading baskets until a tie at 7-7. Then, the Toros took control, expanding the lead to 15 at one point. They entered halftime with a score of 36-23, helped along by their incredible field goal percentage of .536.
CSU Dominguez Hills entered the second half determined to keep the lead and soon led Biola by a game-high of 20 points. The game remained one-sided — and that Biola could not possibly come back — until only 5:59 remained on the clock. The Toros were up by 20 points, when senior forward Mike Kurtz scored a layup, his first points of the second half, which sparked a massive 19-7 point run for the Eagles. They brought the deficit down to five points with a minute and a half left on the clock, with Biola setting out to make an improbable comeback. It ended up too late, as the Toros staved off the Eagles' attack and came away victorious.
Sophomore guard Dakari Archer performed well for the Eagles throughout the night, leading all scorers with an impressive 21 points. He ended up as the only Eagle player to score double digits as well as getting two key steals to give the Eagles hope down the stretch. Kurtz and junior guard Christian Misi contributed as well, scoring seven and eight points, respectively.
The Eagles next game is Tuesday Dec. 2 against San Diego Christian College, kicking off Golden State Athletic Conference play.