Logging out
The need for physical, meaningful community can not be replaced by distanced social media interactions.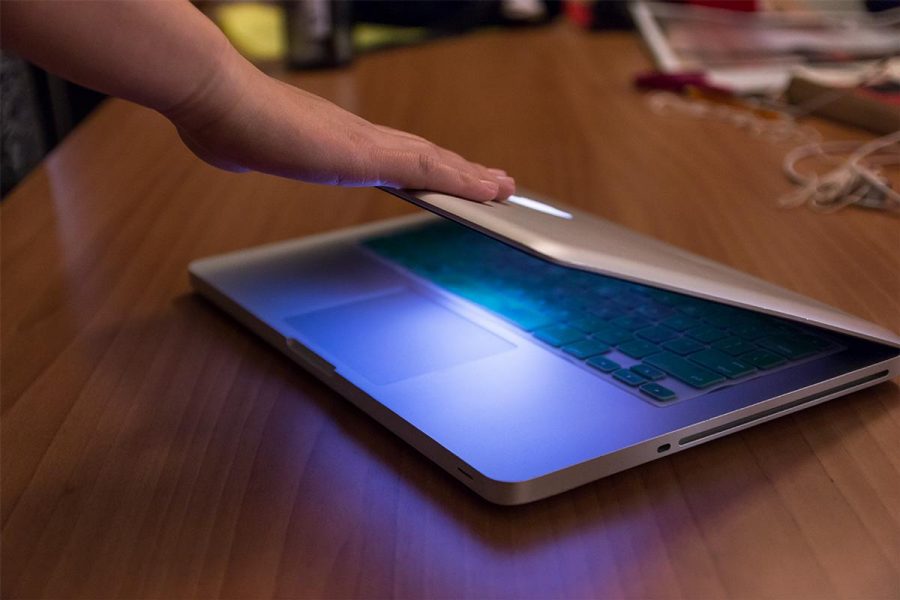 Lauren Frey, Writer
November 11, 2014
Last April, I decided to quit logging into Facebook. Sending emails would suffice. I decided to make Instagram a rare occasion. And Twitter? I still do not get it. Even though I logged onto social media only about every two to three days, I realized my life could not spare another second of scrolling. And every good thing I used it for — staying in touch with international friends, keeping updated on the news — could be replaced with emails and going to bbc.com.
INCREASED PRODUCTIVITY
Efficiency was at the heart of this decision to entirely log-off. And it worked, saving me an enormous amount of time and helping me get better grades and grow closer to my friends in the last month of school. Unexpectedly, it resulted in a much larger reward. I gained a deeper self-knowledge of who I am when I am lonely and learned that the distance from one thing is closeness to another.
When the school year ended it was hard to leave Biola, but it proved even harder to step back into my home community, where feeling alone did not mean a lack of physical presence but of relational substance.
UNEXPECTED LONELINESS
I was transitioning into a new church. I found that my friends were in different places in their lives, making it difficult to talk about things the same way we used to. My closest friend was on a missions trip in Mexico. I was also working full-time and taking an online class at home from that one couch in my living room. Despite constant emailing over the summer, my best friends from Biola still could not provide the same "there-for-you" support we could when we were physically together.
About halfway through the summer, I realized how alone I felt. And, you guessed it, I considered logging into social media again — as if that would fix the problem. But that is just it. It will not. Sure, scrolling through statuses might have given me a sense of connectedness.  But I decided not to log back on, realizing that in doing so I would have felt just as lonely and been just as alone, only quieting my ability to realize it.
A NEED FOR COMMUNITY
Social media allows us to fool ourselves. I began experiencing a loneliness that felt like hunger. When hungry, we eat. When alone, we seek community. God designed us to know and be known, love and be loved, serve and be served. Community is about presence. So seasons of being alone can deepen the understanding of our desperate need for community.
I realized over the summer that I should not feel afraid or ashamed of experiencing those aches for a present, physical community. And social media can provide a part of this community, but we should set it in its proper place. Social media functions as a tool that should serve, not replace, the real thing.
When I came back to Biola this semester, I did not cover up my need and desire for my community. This need made me better at intimacy with my friends. I now believe that feeling lonely and the reality of aloneness does not reveal weakness. Rather, it reveals humanness, and it can be very good for us every now and then.
THE HEART OF THE ISSUE
So how can we make more room for moments of loneliness to be there — and be answered?
Maybe we should log-off, but maybe not. Maybe we should carve out more space for solitude. Maybe we should go back home over the holidays to face aloneness with intention and still be vulnerable, a servant, and brave in love. Whatever the solution is, we must let those moments of desperation for community be the question. Only when we reach that place where we can ask the question with honesty can we ever receive the answer: real, long-lasting connection. That is a journey worthy of our time; and the lack thereof spent staring at a screen.