AS Senate Rundown: Sep. 18
This week's Associated Students meeting marks the first open proposal day of the semester.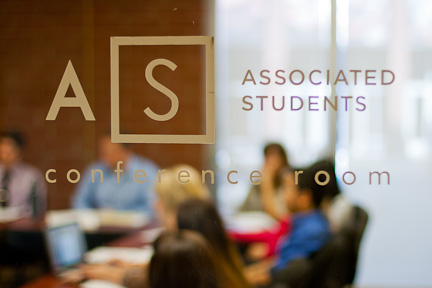 FUNDING PROPOSED FOR ANNUAL DORM EVENTS
This week's Associated Students senate meeting marked the first open proposal day of the semester, which allows students outside of AS to propose student initiatives to the senate.
PROPOSALS
The first proposal came from sophomore communications major Liam Timote for the annual "Hart Loves Week." The focus of the event promotes community within Hart Hall and across campus, and will occur Sept. 29 to Oct. 3. Timothe ask for the amount of $1,652 to cover the cost of advertising, food and supplies.
Next, Alpha East senator Natalie Canales proposed funding for the annual Candyland event hosted by Alpha. Candyland provides an alternative Halloween event for families in the La Mirada area. The total amount requested equals to $1,100, which pays for the cost of decoration supplies, advertising, candy and rental equipment.
Voting on the proposals will occur at next week's meeting on Sept. 25.
ANNOUNCEMENTS
Dean of Student Engagement John Back spoke to senators about an upcoming event on Oct. 7 titled "How Do We Love: A Thoughtful Dialogue on Sexual Differences," where Biola will present its official stance document on homosexuality. The event will feature Trinity associate professor of biblical studies Wesley Hill and Justin Lee, the director of the Gay Christian Network. The event will also provide an opportunity at the end of the dialogue for students to ask questions.
Next, Spirit Events Coordinator Marissa Suarez informed senators about an event during Biola Weekend called the Iron Eagle. The event will include an Olympic-style competition comprised of various games and a statue building competition, and students, alumni and staff can participate to represent the different areas of campus.