'Forcefield,' Tokyo Police Club
Tokyo Police Club's new album "Forcefield" lacks the courage to take its music to the next level.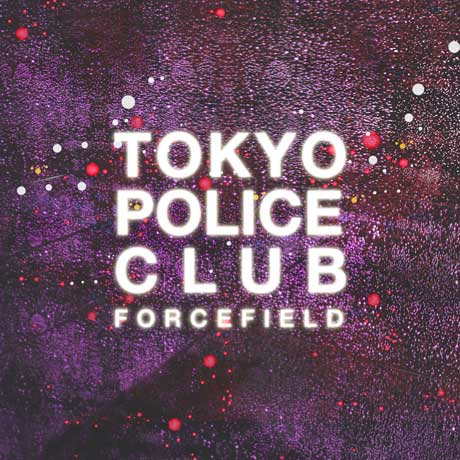 Since The Strokes' debut in 2001, many bands were inspired by their Ramones-meets-Velvet-Underground aesthetic. One of these artists is Ontario, Canada's Tokyo Police Club, hailed "the Canadian Strokes" by many critics and fans. It is true that Tokyo Police Club shares many of the elements that are found in early Strokes material, such as jangly guitar and fast-paced songs, but they do so with a completely different attitude. Unlike Strokes frontman Julian Casablancas, Tokyo Police Club vocalist David Monks isn't afraid to sing with a smile on his face, forgoing the Lou Reed vibe for something much closer to Vampire Weekend's Ezra Koenig.
CATCHY BUT NOT MEMORABLE
The album opener, "Argentina (Parts I, II, III)," is raucous and danceable. Unfortunately, its punch is softened by an über-clean production that takes away any chances of this song being turned up to 11. The most standout song on the album, "Hot Tonight," is also the one that is most reminiscent of The Strokes. The guitars instantly bring to mind "Is This It?"
The best quality this band has is catchiness. Monks knows his way around a great melody that will be imprinted on your mind for several days without becoming annoying. As the album goes on, it becomes increasingly unmemorable and moves into the blandness of bands like Bastille. It can quickly move into the realm of bubblegum pop that listeners will forget in about five minutes.
TOKYO POLICE CLUB MEANS WELL BUT MISSES THE MARK
The only variety the album has to offer is in songs like "Tunnel Vision" and "Feel the Effect" which move into Mars Volta prog-rock territory. Unfortunately, these unique tracks are drowning in a monotonous, static sea of mediocrity, gasping for air and crying for attention, and will never be heard among the endless number of indie pop tragedies found on "Forcefield."
Tokyo Police Club means well. They clearly want to evoke the fun loving rock 'n' roll of The Strokes. But unfortunately, they miss the mark due to overproduction and forgettable songs. It seems Tokyo Police Club are paying too much attention to what's going on in the indie pop world around them rather than looking inward for their own unique sound. When glimpses of this sound pop up on "Forcefield," the band's potential is extremely evident. Tokyo Police Club has the ability to write quality, unique rock songs. They only lack the courage to do so.