A tribute to legendary rocker Lou Reed
Music fans say goodbye to rock legend Lou Reed who passed away on Sunday.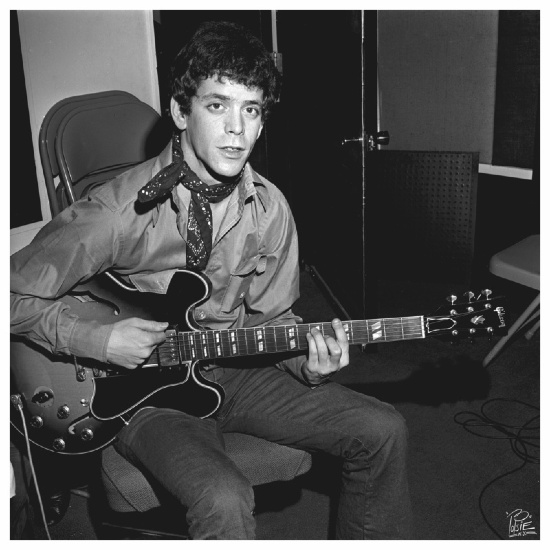 Music fans say goodbye to rock legend Lou Reed who passed away on Sunday. | Courtesy of soundconvictions.com

This past Sunday, music fans everywhere mourned the loss of one of music's most enigmatic, original and influential artists, Lou Reed.
REED'S BEGINNINGS WITH VELVET UNDERGROUND
Reed first gained notoriety from his '60s band The Velvet Underground, a band that didn't have much to show in record sales but garnered a passionate cult following that remains to this day. Legend says that while not many people bought Velvet Underground albums, everyone that did started a band. With the Velvet Undergound, Reed blazed new trails in the rock genre, marrying melody with noise, and adding a profound sense of honesty and introspection to rock lyricism.
The Velvet's debut, which employed the unique vocals of German singer/songwriter Nico alongside Reed, had little commercial success initially. It was through word of mouth from underground music fans that gave that record its now classic status completely under the radar of the music industry. It was only the most sophisticated and enlightened music fans who responded to the album at the time of its release.
ENIGMATIC SOLO CAREER
Through his solo career, Reed continued to reinvent himself sonically, sometimes to the distaste of his fan base.
Enigmatic is one of the few words that adequately describes the person Lou Reed was. His sometimes ambiguous sexual persona and openness with his heavy drug use often stumped the media. He was simultaneously a poet and a junkie, an intellectual and a punk, an everyman and a freak. Many people found him to be unfriendly and difficult, but it seems that the world's most talented artists often are.
It is truly impossible to over-emphasize the influence that Reed had in the many genres his music encompassed. He left a permanent footprint on the genres of rock, punk, indie and alternative music. He inspired beloved artists from David Bowie to The Strokes and quite honestly, most likely any artist in the alternative world.
Though the roads Reed often tread in life were at the very least unwise, there's something to be said for his unbridled honesty. There was never a time he sugarcoated anything he wrote. He wrote it like it was, good or bad, right or wrong, beautiful or disturbing. This kind of openness and honesty should be respected.
Reed was never afraid to be vulnerable, writing lyrics that admitted his own failure and emptiness. The Velvet Underground's song "Jesus" serves as a sort of prayer with the words, "Jesus / Help me find my proper place / Help me in my weakness / Cause I have fallen out of grace."
In a 1987 interview with Rolling Stone, Reed said, "All through this, I've always thought that if you thought of all of it as a book then you have the Great American Novel, every record as a chapter … They're all in chronological order. You take the whole thing, stack it and listen to it in order, there's my Great American Novel."
A TRUE POET
He truly was a poet in the vein of Jack Kerouac, writing about his distaste of the political climate and the disenfranchised, weaving together dark tales of love, death, sex and modern urban life. It's truly a miracle that he lived to such an old age. Artists of his caliber and talent are usually shooting stars, momentary flashes of brilliance and wonder that quickly fade away. Many of these artists such as Jimi Hendrix, Kurt Cobain and Janis Joplin were almost otherworldly in their gifts, but Reed reconciled himself to this world, he got face-to-face with it and never backed down.
Reed continued to be one of the best touring performers in music until his final concert. He is irreplaceable, and there will never again be one man with such brilliance, charisma, impact and impeccable coolness as Lou Reed.
There is no doubt his influence will continue far past his death, inspiring musicians to pick up guitars and make true, honest music, regardless of what anyone thinks. He will be dearly missed by music fans across the world, but he will also be celebrated as one of the greatest songwriters of all time. His voice will live forever in his "Great American Novel."
If you've never listened to the Velvet Undergound or Lou Reed's solo albums, I implore you to open your mind, turn off your phone and simply listen. There is virtue and truth to be found even in the most unlikely of places.