Obamacare's option for religious groups
Membership in a health care sharing ministry exempts an individual from Obama's "individual mandate."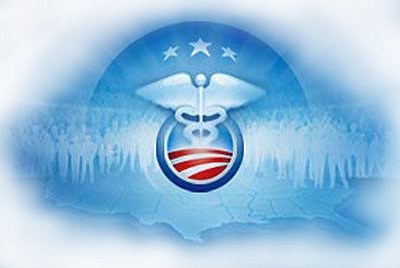 As Obamacare goes into effect, some are looking for alternatives. | Courtesy of Creative Commons

Though the full impact of national health care reform laws won't be felt until Jan. 1 of 2014, the effects of the Patient Protection and the Affordable Care Act, otherwise known as "Obamacare," are beginning to trickle into the lives of Americans. The Affordable Care Act requires nearly every American to have health insurance or pay a penalty.
Health Care Sharing Ministries
A Sept. 28 National Public Radio article, "The Religious Alternative to Obamacare's Individual Mandate," highlighted a provision of the Affordable Care Act called a health care sharing ministry. These ministries are not insurance. Instead, they are considered a nonprofit co-op where members decide what procedures are covered and then make payments to cover the costs as a group, according to the article. Membership in a health care sharing ministry exempts an individual from Obama's "individual mandate."
NPR reported that in the case of a Christian health care sharing ministry such as Medi-Share, the largest Christian health insurance alternative, members can agree not to support procedures that they consider immoral, such as abortions.
Andrea Miller, medical director of Medi-Share, said that there are a few requirements that must be satisfied before someone can become a member. The person must be a Christian and must agree to live a Christian lifestyle, such as not abusing tobacco, alcohol or drugs, NPR reported.
Other Health Care Options for Students
Amy Dry, office manager at Biola's student health center, explained that it is difficult to know exactly how the majority of students on campus would be affected by the Jan. 1 deadline. All students taking more than seven units on the La Mirada campus are required to have health insurance, which is offered through Biola, and satisfies the individual mandate of minimum essential coverage.
Students who are allowed to not have health insurance include those who are taking six credits or less and are considered a part-time student. Therefore they are not required to have insurance to attend Biola, Dry said.
Biola's insurance broker, Gallagher Koster, explained in a recent report the insurance options that are available, especially for college students. Students are eligible for coverage as a dependent on their parent's health insurance plan up to the age of 26. Medicaid is another option for students who qualify, though it is not being expanded in all states.
Coverage is also available through the new Exchange/Marketplace that opened for enrollment on Oct. 1, with plans coming into effect on Jan. 1. There are also plans available outside of the Exchange/Marketplace called individual health plans, the report said.
Another option for students is to purchase insurance through their college or university. Biola offers the Student Injury and Sickness Insurance Plan which is provided by UnitedHealthcare.
Under Fire
In his Sept. 27 report, "Implementing Obamacare," Saul Gonzalez of PBS' Religion and Ethics Weekly outlined the health care options that also come with a $1.1 trillion expansion of Medicaid. These health care options are for people who either do not have health insurance or who are currently paying for insurance independently on the private market.
Gonzalez interviewed Biola professor Scott Rae, professor of philosophy of religion and ethics, for the PBS report. Rae described his own objections to Obamacare.
"The parts that make me nervous about it, particularly from an ethical perspective, is the mandate that people have to buy insurance coverage," he said.
Rae also mentioned the $1.1 trillion cost of Obamacare and said that Obamacare takes too much authority out of the hands of individuals and gives it to the government.
"Any time government steps in and tells people what they can and cannot do … is in general a move in the wrong direction," Rae said.
However, Gonzalez reported, supporting Obamacare on the opposite side of the debate is Art Cribbs, the executive director of Clergy and Laity United for Economic Justice, an interdenominational group in California.
Cribbs described Obamacare as a means for taking care of those who, for whatever reason, are unable to care themselves in terms of their health and physical condition.
"As a person of faith, if I am to turn my back on people who have needs [medical or physical], I have turned my back on my faith. That's the bottom line," Cribbs said.