AS Senate Rundown: May 2, 2013
The senate passed a permanent judicial branch proposal.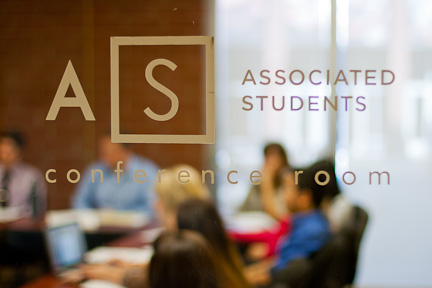 Judicial Branch Proposal
The senators' constitution amendment committee proposed for the establishment of a permanent judicial branch for Associated Students on May 2 that would take effect in the fall 2013 semester.
The judicial branch would be responsible for keeping the constitution up to date, according to Hart Hall senator sophomore Tristan Engh. Currently, there is an AS constitution committee, but it is made up of senators and may be seen as biased, Engh said.
The judicial branch would be made up of a chief justice who would have previous AS experience, have a minimum 2.5 grade point average, and be a junior who has completed a minimum of 12 units at Biola. Associate justices would be required to be at least sophomores, Engh said.
The proposal does not determine whether or not the justice seats would be paid positions, according to South Horton Hall senator sophomore Brady Brewster.
The entire committee would have two meetings per semester where they would go over the AS senate meeting minutes while the chief justice would check the meeting minutes every week to ensure that all proposals are constitutional, Engh said. Should there be a concern about any of the proposals, the justices would convene over the matter.