New gender studies minor available for students next year
Gender studies minor to compliment many majors.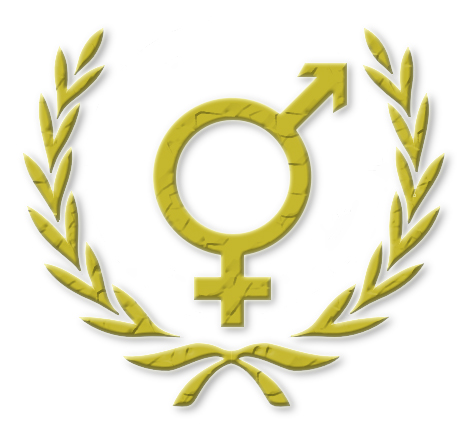 Starting next fall, Biola will offer a new gender studies minor for students of all majors. Although the sociology department houses it, a variety of different departments will offer classes for the minor.
Classes within the context of gender roles can easily work within many departments such as literature or philosophy, said Sue Russell, chair of the anthropology department.
"A class on Jane Austen would fit," Russell said.
Faculty has been talking about adding a minor like this for a long time now, according to Russell. Since more students have become interested in the use of gender roles within the ministry and workplace, the Biola faculty desires for students to have the opportunity to gain a knowledge and foundation of gender roles from the standpoint of the Christian worldview.
"We want to focus on gender roles in an academic way as we present them in a Christian environment," Russell said.
LOTS OF OPTIONS AVAILABLE FOR STUDENTS
Brad Christerson, chair of the sociology department, added that as gender is an important aspect of who we are and that many students are naturally interested in this topic.
"The reason we put together this minor was so that students could get the whole package of social gender roles from all the different departments' perspectives," said Christerson.
The gender studies minor will require students to take 15 units of classes out of the variety of classes offered within the gender studies category. Students must also take one mandatory Bible class, theology of gender. Theology of gender will not count as part of the 15 units students must take; it is a prerequisite for students as they begin taking classes toward this minor.
MINOR TO BE USEFUL FOR A VARIETY OF MAJORS
While anthropology and sociology host the majority of classes, psychology, communication, English also offer a variety of classes that will count toward the minor, Christerson said.
The gender studies minor will start out as a framework in the next couple of years and hopefully grow as other departments add classes to the roster and more students become interested, Russell explained.
Christal Chiu, a junior communications major, is taking several classes this year to begin her gender studies minor education. Even though the minor technically will not open until the fall 2013 semester, Chiu has started taking classes that will count next year. She is currently taking sociology, English and communications classes that all revolve around gender.
"Gender roles are not talked about too much in the evangelical circles, so this minor was really appealing to me," Chiu said.
Chiu expressed her gratitude for this new minor because she will now be able to study gender roles from classes with different perspectives, yet all under the main umbrella of a Christian worldview.
Russell added that our views of biblical roles of women within ministry and work are not as clear now as they have been in the past, and adding classes that specifically discuss this topic thoroughly will clarify many students' confusion.
"I am really glad that Biola is opening this up and I hope it will be a program that will grow and flourish in the next couple of years," Chiu stated.