AS Senate Rundown: April 11, 2013
The senate passed five proposals and denied one.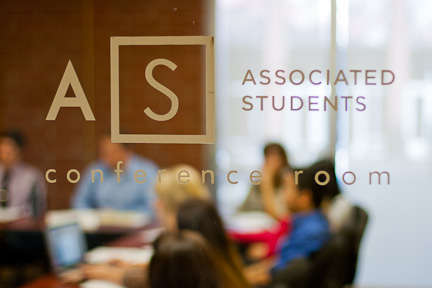 Passed Proposals
ISBN Numbers
The senators passed senior business and political science major Chris McGee's proposal in the partial amount of $1,050 to purchase 1,000 ISBN numbers. Having the ISBN numbers will allow students who want to publish any of their essays, stories, art, poetry or presentations to do so, according to McGee.
Selah Prayer Room
Horton Hall resident assistants junior Melany Del Carpio and junior Mitch Vezeau's request for $110 was granted. The prayer room will take place April 19-26 and provide a space in the Horton Hall conference room for students who signed up to pray in solitude or with friends, according to Vezeau. The money will go toward the purchase of clay and other art supplies for students to use in the room.
Heat of the Night
The senators passed Hart Hall resident assistant and senior Michael Ottenad's proposal for $1,500 to fund Heat of the Night. The money will help the men of Heat purchase room decorations and fund any additional costs of putting on the event, according to Ottenad.
Disney Pass
Spirit Events Coordinator junior Ashley Nelson's proposal for $649 to buy a premium Disneyland pass as a prize for the winner of the Red Sea contest this last basketball season was passed in part at $469 for the purchase of a deluxe pass. If this is a promotion that will continue annually, it will be made a line item in the budget, said AS controller junior Gianna Pacini.
Constitutional Change
Sophomore Emerson senator Evan McGee's proposal was passed to change the wording in Bylaw 1, Section 5 of the AS constitution. The wording changes the phrase "undergraduate students" to "only undergraduate students" to clarify who exactly can propose funds for AS, McGee said.
Denied Proposals
Love for Kitui
In a close vote, the senators denied junior human biology majors Samantha Hyde and Marc Opena's proposal for $566.72. The money would have gone to help fund the purchase of food for an event that would give them the opportunity to fundraise for their trip to Kitui, Kenya. Hyde and Opena should restructure the proposal and re-propose next week, said South Horton senator, sophomore Brady Brewster. Hyde and Opena should change the $30 players would have to pay in order to participate in the volleyball tournament to donation-only, McGee said.