Elections fail to fill all AS senate seats
The recent elections failed to fill all seats in the senate, as AS takes steps to formulate a solution.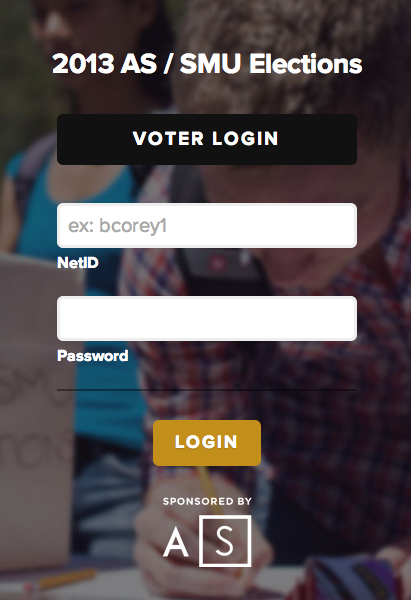 Six Associated Students senate positions for the 2013-2014 school year remain empty after elections ended last week, according to senior Amy Howard, the AS and Student Missionary Union office manager. Lack of student awareness concerning the AS senate and this year's new election timeline may be contributing factors, said director of student programming and AS adviser Laura Igram-Edwards.
Alpha East, North Horton Hall, Hope North, Hope South and two commuter senate positions did not have candidates for this year's election, Howard said. The positions will be hired through an application and interview process with AS instead of elected by the student body, said Igram-Edwards. AS will begin accepting applications for the open positions later this semester but does not have an official date set yet, according to Howard.
New election date may be connected
Igram-Edwards speculated that this year's empty positions may be connected to the earlier election date.
"What we did last year is that we opened up the application process to apply to run and then once the deadline came there was time between the deadline and campaigning, so we reopened it," Igram-Edwards explained. "This year, because of the way we set up the timeline, we couldn't reopen it; we had to go straight into elections."
All the senate positions were filled after last year's elections, Howard said. She noted that a commuter senator was hired during the 2012 spring semester, explaining that the elected senator resigned because he was unable to attend the required fall 2012 training due to prior commitments.
Students unaware of senators' role
Students' ignorance about senators may also have contributed to the vacant positions, according to Igram-Edwards.
She explained that senators act as liaison to the student body by communicating information between the students, AS and university administration. In addition to voting on student funding proposals, senators represent the student body on administrative committees in various departments.
"They have an important role, but I don't think AS has done a good job of explaining or advertising what that role is," she said.
She added that since AS senators are not as visible to the rest of the student body as other campus leadership positions, so the position does not advertise itself by way of the current senator's experience.
"What the senate does is most behind closed doors in a senate meeting … [Students] don't know that a senator exists and that they can apply or run to be a senator themselves," Igram-Edwards said.
Many senators ran unopposed
In addition to the vacant seats, there were seven candidates who ran unopposed for senate in this semester's election, Howard said.
Since few students know what a senator's job is, few students run, according to Igram-Edwards. This leads to empty seats and unopposed candidates who easily gain the position. She said that the lack of competition makes the senate look unimportant to students.
"I think when there's not competition for something, it doesn't feel as valuable," Igram-Edwards said.
Resigned senator speaks about position
Many students don't know that the senate is a good place to get involved with the student body, said junior business marketing management major and former Stewart Hall senator Jacob Dunning.
"I think it's hard to kind of go for something when you're like, 'I kind of know they do a few things, but I'm not sure exactly what the description is,'" Dunning said. "People need to see that, for senators at least, it's a really relational job."
Dunning, who recently resigned from his senate position for personal and academic reasons, said that his decision to step down had nothing to do with the senate itself.
"I love the way that the senate works and all the senators … I still hang out with them and stuff, they're a great group of people," he added.
AS is currently working to hire a replacement to serve as Stewart Hall senator for the remainder of the semester through an application and interview process.
AS formulates solutions
AS is addressing these problems through improvement of student-senator relations, said Igram-Edwards. The foundation of this plan is rooted in increasing senators' presence within the student community, she said. This includes setting goals for senators to enforce the requirement that senators to go door-to-door in the residence halls, using surveys to receive helpful feedback and increasing communication between senators and students asking the senate for funding.
AS has already taken steps with the latter — signs around campus encourage students to propose initiatives to the senate for projects or events about which they are passionate.