Silverstein to the rescue
Silverstein return with their fifth album, "Rescue" and deliver heartfelt lyrics.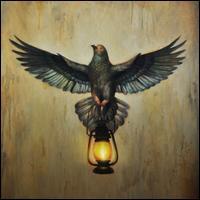 Silverstein is unknown to most people. With young pop artists such as Justin Bieber and the occasional Internet sensations like Rebecca Black stealing most of the music spotlight, bands like Silverstein often find a hard time making their mark but this does not discourage them. Like most musicians, making music is what they live to do whether they make money or not.
New album gains worldwide popularity
The band has begun to create quite a name for themselves. According to the band's website, Silverstein's passionate music has exploded dramatically after its formation in 2000, resulting in many changes for the band. One of these changes was the decision to leave their past label, Victory, and instead move to Hopeless Records. Their biography said the decision was bittersweet, but well-needed and deserved for a band becoming increasingly popular in the hardcore underground scene.
On April 26, Silverstein released their fifth album to the world, "Rescue." Produced through their new label, "Rescue" was happily received not only by their hometown Canadian fans but also American, European and Japanese fans as well. The release of the album prompted Hopeless Records to make the album available in stores globally. They also sent Silverstein on a headlining tour with other emerging hardcore bands around the United States and Europe.
You're probably thinking, "So what's so special about the album?"
Cries for rescue
"Rescue" seems to be a concept album, unlike others of its genre. Most of the track titles seem to have a subtle connotation to the word "rescue," although some are not clearly seen. For example, the first track of the album is called "Medication." In reality, medication is obviously a rescue from pain. But what about track seven, "The Artist"? Initially, it may seem an out of place track name, but there is a possible connotation to "Rescue" here, too. A person may become an artist to escape from the pressures of life, thus making the artist the rescuer.
Most of the song lyrics also allude to some sort of rescue. Track eight, titled "Burning Hearts," questions if burning hearts can keep one's body strong. The chorus cries of feelings involving brokenness and hurt, no doubt occasionally felt by both the band members and their fans. It also ponders if a heart can save an entire body. Does this allude to the heart as the rescuer of the soul? Other tracks, such as "Texas Mickey," continue to question some sort of rescue for life.
Mission to find peace
Silverstein is not a Christian band. The Canadian natives never openly profess to believe in Christ, nor do their lyrics suggest it. As "Rescue" advocates, the band seems to be on some sort of mission to find peace in life. They do not know what, where or who can deliver them this peace, but they do know that once it is found, their lives will be rescued from their insignificant routines and have purpose.
"Rescue" can be bought on iTunes for the low price of $9.99. It contains 12 heartfelt tracks, each questioning the concept of rescue in modern life. Interestingly, the deluxe edition of the album is also available on iTunes for only two more dollars. This edition includes all 12 tracks of the normal album as well as seven more tracks. These tracks are acoustic and demo versions of six songs already on the album but the edition also includes a new song. If given the choice between the two albums, the deluxe edition is the better choice and deal.
"Rescue" is most definitely worth checking out. It is interesting that a band signed to Hopeless Records, is touring the world singing songs about finding rescue. Do they themselves feel hopeless? Are their songs questions of "Rescue" actual cries for a rescuer to save their souls? Well, it looks like you will have to check out the album yourself and figure it out.Your text to link here…