Documentary highlights North Korean crisis [Updated]
Liberty in North Korea presented their documentary "Hiding" at an event Monday sponsored by Biola's Coalition for Social Action.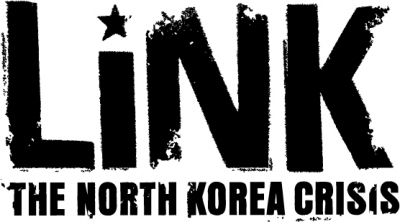 About a hundred Biola students ventured into the cold Monday night, gathering in a still chilly Calvary Chapel to watch the documentary "Hiding" presented by Liberty in North Korea. Most current news references to North Korea involve their attack on South Korea, but the film directed attention to a different injustice in this country.
The documentary featured the stories of five North Korean refugees hiding in China. Their escape was made possible through the strategy and careful planning of a LiNK team, who provided the money, means, and manpower to bring them to freedom.
Seeking a new life
"We're not just bringing them into freedom, we're giving them every opportunity to live," LiNK team member Sean Hines commented after the screening.
LiNK is a non-Christian non-profit organization whose mission statement is to "redefin[e] the North Korea crisis through creative storytelling, while providing emergency relief to North Korean refugees and pursuing an end to the human rights crisis." More specifically, they raise funds and actively rescue North Koreans hiding in China.
Biola grads turned Nomads
LiNK came to Biola in week nine of a 10-week tour promoting "Hiding." The team members on the tour are called Nomads because they spend those ten weeks on the road in a fifteen-passenger van, which also frequently doubles as a bed. The three Nomads assigned to the West Coast region were Biola grad Jane Lee, Kelley Fri, and Sean Hines. They were joined by the local regional manager Brenda Abel as well as other members of LiNK who put the film together, including producer Ryan Downer and narrator Justin Wheeler, who is also a Biola grad.
"Hiding" is the first film produced by the LiNK team. In the opening, Wheeler narrates the story of how he and a small team of LiNK members aided five North Koreans escape from hiding in China. The film explains for the audience the current situation in North Korea. As a totalitarian society with strict rules that govern what citizens can and cannot say, wear, eat, etc., many people are starving and dying. To escape many North Koreans have crossed into China where they must stay completely hidden for fear of deportation by the Chinese government. If they are sent back to North Korea, they face imprisonment in labor camps and possible execution.
The refugee crisis
There are currently 300,000 North Korean refugees hiding in China. Three of those are Myung Soo, Min Sung, and Yoon Hui, who, joined by a young mother and her young son were brought safely out of China into freedom by Wheeler and the LiNK team. These refugees are now free and safe as their stories are being told through the documentary.
Response to the film
Student response to the documentary was quite positive overall. Many students stayed after the film to stand in the cold and talk with the members of LiNK and the "Hiding" crew.
Senior political science major Jina Yang, who is from South Korea, stated that the documentary was different from many other films she had seen on North Korea because it enabled her to more effectively care and pray for her friends in her home country.
Raw stories strike chord
Jessie Webster, a sophomore pre-nursing major, commented that it was "raw with real people with real stories." This was the general response to the film, although some voiced their disappointment that the LiNK representatives did not tie in the Gospel message directly.
Heather Chester, chair of AS's Coalition for Social Action, who put on the event concurred with this thought but later commented, "It was a huge success for an event on the Monday after break, and I am glad people are interested in what is going on in North Korea."