Eagles place high in NAIA pre-season polls
Biola's women's cross country team is No. 1 in an NAIA pre-season poll, the newest of many Biola teams to place in the top ten.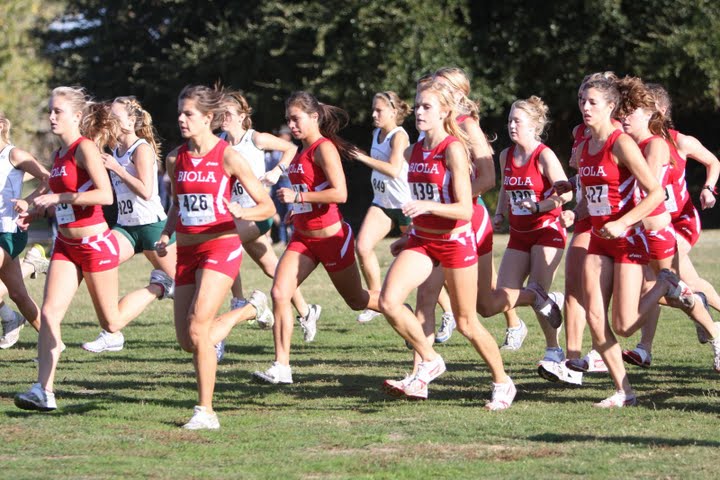 Women's cross-country is No. 1 according to a preseason coaches' poll the National Association for Intercollegiate Athletics (NAIA) announced on Aug. 25. It is the Eagles highest preseason rating in the team's history. Second-ranking school Cal State San Marcos stayed steady in its spot for another consecutive year, and last year's No. 1 team, Azusa Pacific University, came in fourth on the list of 25.
The Eagles have high expectations after their second place finish at last year's national championships, and with five seniors and another five juniors on the team, they come into this season with a lot of experience. In fact, Biola returns every member of that team, including All-Americans Sarah Brooks and Katie Thede. Also returning are junior Nychele Fischetti, and seniors Kelsey Gasner and Carissa Bowman, who finished in 30th, 35th, and 41st places at nationals, respectively.
Cross-country is the latest Biola team to land in the NAIA pre-season top ten. Volleyball sits at No. 6 and men's soccer at No. 8 in their respective pre-season polls.
"With this season just starting, it is very difficult to estimate where we will end up," said men's soccer coach Bryan Kuderman. "However, of our two games this far against top [Division Two] teams, both coaches have been very impressed with our squad."
With such high pre-season rankings, the athletics department is in uncharted waters this semester, but is thrilled to be there.
"We are excited about this recognition in the pre-season," said associate athletic director Ken Crawford. "It gives our coaches and athletes continued incentive to excel… and it recognizes the hard work that has gone into being considered one of the best."
However, in true Biola form, the teams are still keeping their priorities straight and their focus on Christ.
"No matter where we end up," Kuderman said, "I know we will have a committed group of [athletes] who are bound together in an effort to model our Lord's excellence."