Nystrom accepts provost position
David Nystrom will take the second-in-command post at Biola as the provost and vice president, effective Aug. 16.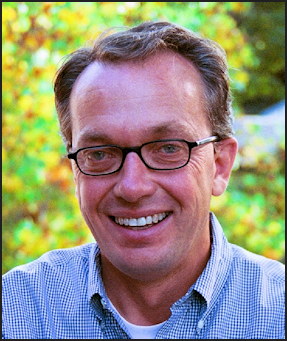 The yearlong search is finally over.
President Barry Corey announced this week that David Nystrom, a candidate for Biola's provost and senior vice president position, has accepted the job effective Aug. 16. He takes the role from Pat Pike, the interim provost for the past year after longtime employee Gary Miller announced his resignation more than a year ago. Nystrom comes just in time for the start of the 2010-2011 academic year, which officially begins Aug. 25.
"So much about Dr. Nystrom's character and aptitudes are congruent with who we are and where we are going," Corey said in a press release. "He will be joining a strong academic team and an outstanding faculty to take Biola even farther as a university that cultivates in students the mind and character to impact the world for Christ."
The much-anticipated announcement is the final result of a nationwide search that took over a year to complete.
"I am honored and frankly quite excited to be asked to join with so many others who are committed to serving the cause of Christ at Biola," Nystrom said. "Paul wrote of God calling into being that which is not yet. I hope to help us imagine the future for Biola that God has in mind, and then to foster a culture where that future can come to fruition."
Nystrom came to campus July 1 for a series of meetings with members of the Biola community including student leader representatives, deans, and the Board of Trustees before being offered the job.
As provost and senior vice president, Nystrom will occupy the pivotal second ranking position at the university and will work closely with President Corey in the envisioning and leadership of all academic programs. He will oversee academic administrators, deans and faculty as he works to strengthen Biola's position as a global presence in Christian higher education.
Nystrom, along with his wife Kristina of 27 years, and their 11-year-old daughter Annika will be leaving William Jessup University in Rocklin, Calif., where he has served as the vice president for academic affairs since 2005.