Jo Dee Messina comes back with 'Love'
After a six year absence from the country music scene, Jo Dee Messina releases "Unmistakable: Love."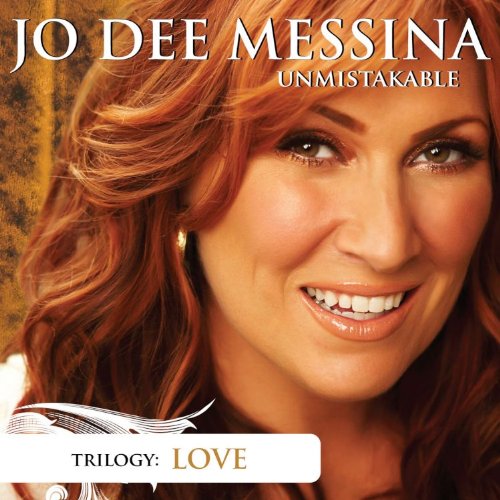 After a six year absence from the country music scene, Jo Dee Messina released "Unmistakable: Love," on Tuesday, April 27. Featuring seven new songs and two live acoustic songs, "Unmistakable: Love" is Messina's first extended playlist to date.
Prior to the EP's release, Messina released a new single "Biker Chick" in July 2007 to be released on "Unmistakable" in November of that year. The album was put on hold, however, and after spending nine weeks on the Billboard Country Chart at the #49 spot; "Biker Chick" was subsequently cut from radio play.
Then in March 2008, Messina released "I'm Done," the second song to debut from "Unmistakable," peaking at #34 on the charts. Subsequently, she released "Shine" in early 2009 but when the song failed to chart, "Unmistakable" was shelved once again.
Then this past January, Messina unveiled her fourth single from the unreleased album titled "That's God," announcing the album would available on April 13. Once again, the single failed to chart and the album release was called off. Instead, the album is being released in a trilogy of extended plays, beginning with "Unmistakable: Love."
Despite the trouble with the album's release, Messina has been one of only a few female vocalists to have three consecutive songs from the same album all hit No. 1 on the country charts. The songs "I'm Alright," "Bye, Bye" and "Stand By Me," from her sophomore release "I'm Alright," spent multiple weeks at the charts, turning Messina into a country music superstar.
Trying to enhance her talent as a country music artist, Messina serves as one of five co-producers on the album and co-wrote two songs, "I'm Home" and "I Think About Us." The EP also features an acoustic live performance of the critically acclaimed "Stand By Me."
While the previously released singles have not been released on "Unmistakable: Love," they will be released on the upcoming EP's "Unmistakable: Drive" and "Unmistakable: Inspiration." As for "Love," the EP opens with "Hard Life," a song about the daily grind of life that is made worth enduring via the simple presence of the one she loves, and is followed by proclamation of unconditional love in "Always Have, Always Will."
The title track, "Unmistakable," an emotionally driven power ballad dedicated to her husband Chris Deffenbaugh, showcases the immensity of Messina's vocal talent. "Treat Me Like a Woman Today" follows as a classic honky-tonk groove filled with funky base lines and traditional country electric licks. This song has the potential to get country-loving boys and girls singing along. If you do boys, don't be ashamed.
"Welcome to the Rest of My Life" is another up tempo radio-friendly tune with the potential to become a strong single with its optimistic message about leaving imperfect love behind in the wake of pursuing a love that's far more good and pure than was ever known before. "I Think About Us" provides an emotional balance on the album with its tenderness as Messina sings about lost love. "I wake up/get out of bed/try to drag my fingers through my hair/then I think about us," She sings softly, "Now you're gone/It's understood/God knows I'd change it if I could/When I think about love I just think about us."
The final two tracks on the album are Messina's live acoustic versions of "Because You Love Me" and "Stand Beside Me," a song which attracted additional attention after Carrie Underwood's performance as a competitor on American Idol. In comparison to the original recording on "I'm Alright," Messina's live version is a beautiful display of her incredibly dynamic vocal range.
The only downside to the album is that the album contains only nine songs, though overall, "Unmistakable: Love" proves to be a wonderful record that indicates Messina may be in for a comeback.