Mickelson makes comeback
PRO ATHLETE PICK: After years of living in Tiger's shadow, Phil Mickelson shines again.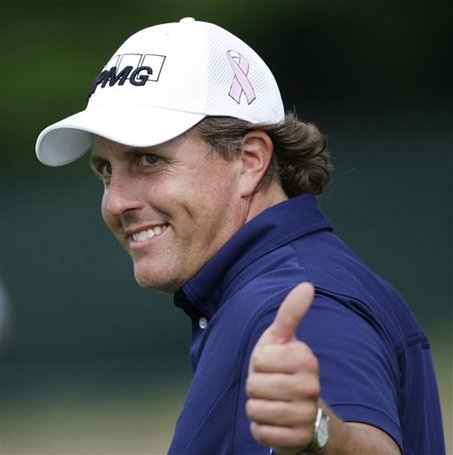 For years, Tiger Woods has been dominating the world of professional golf, with Phil Mickelson playing in his shadow. All that changed this year, however, after Tiger's bad judgment in his personal life became plastered all over the media, causing Woods to lose many of his endorsements and giving Mickelson the chance to become America's new favorite golfer.
Mickelson was born in San Diego and he began hitting golf balls at only 18 months old. He went on to earn a golf scholarship at Arizona State, where he won three NCAA individual championship titles and earned three Haskins Awards.
In 1991, Mickelson won his first PGA tour event, becoming the first amateur golfer to accomplish this feat since 1985.
In 1992, Mickelson graduated from Arizona State and turned pro. He won several PGA tournaments throughout the nineties, and in 2000 he defeated Woods in the Buick Invitational. Up until 2003, despite his many wins, Mickelson had never captured a major win and was still second banana to Woods. In 2004, however, Mickelson was finally able to secure a win at the Masters tournament, defeating Ernie Els. Mickelson went on to win two more majors in 2005 and 2006.
Mickelson's wife, Amy, was diagnosed with breast cancer in 2009, leading him to take a hiatus from his golf career to support her. In May of 2009, Mickelson announced that he would resume his career and play in the PGA tour at the St. Jude Classic and the U.S. Open. In 2010, Mickelson was able to capture another Masters win, this time defeating Lee Westwood in a very important win for Mickelson.
Mickelson has become one of the best left-handed golfers of all time. He currently trails Woods in major wins by one, but Mickelson is looking to surpass him in the next few years and become the most dominant force in golf.