Way to go Biola Eagles!
COREY'S CORNER: Athletics add a vital dimension to our life as a university, both corporately and individually.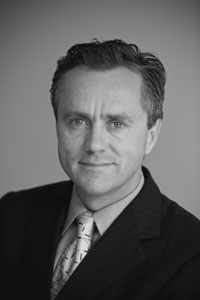 Having entered the home stretch of Biola's spring semester, my thoughts go to our remarkable student athletes and their signature accomplishments this season. More on that in a moment.
Athletics add a vital dimension to our life as a university, both corporately and individually. Intercollegiate and intramural sports reflect so many of life's metaphors, yet also contain very real elements that are worth careful study — from intense physical preparation and exertion that push human limitations, to the mastery of cerebral and muscular coordination, to the nuances of teamwork properly nourished and strategy properly executed, to the challenge of incredible focus amidst distraction and even pain.
And yet it is the formation of character that most impresses me when I enjoy Biola athletics. Not long ago, Westmont College president Gayle Beebe told me about a home basketball game in Santa Barbara against our teams. Gayle and his wife Pam went home that night talking about more than just the athletic competition they had witnessed. He shared with me how impressed he was with how our teams played hard, demonstrated high character on and off the court, and reflected the spirit of competition and Christian values that I should be proud of. I was.
Biola's athletic director and men's basketball coach, Dr. Dave Holmquist, talks frequently about the importance of character, growth and the personal development of Biola's athletes. He understands that the values these young men and women learn at Biola shape them for the rest of their lives, in ways that transcend sport.
A couple weeks ago, after the NAIA basketball tournament, I received an email from a gentleman in Missouri that began like this: "Sir, I have become a Biola University fan for life. I have just spent a week with your basketball team and have been convinced that if you produce men like your coaches and your players that you are on the right track." I wish I had the space to share the entirety of this military veteran's long letter of praise for our athletes. He spoke of how evident it was that our guys were Christians — the way they conducted themselves, the embodiment of "team" that they represented, and the true leadership exemplified by our coaches.
I hope many more Biola fans will be made through not only the cheering of our teams to victory, but through encountering the Christ-honoring character of our players.
And so I want to congratulate our men's and women's basketball teams for outstanding seasons, reaching the NAIA national tournaments. Congrats to first team All-American, Rocky Hampton, and second team All-American Jessilyn Conicelli. A huge applause for NAIA champion and MVP for the second straight season, Natasha Miller, and Biola's first NAIA swimming champion, April Smith. Strong performances were given by the rest of the Track & Field and Swimming & Diving team members, as well.
I am proud of each one of our student athletes and I'm particularly grateful for the ways they inspire us on the court, in the pool, on the field or the track — not only through their skill, but through their character. Keep it up, and go Eagles!