Bracketology 101
The men's NCAA basketball tournament is coming. Here are some tips on how to pick a solid bracket.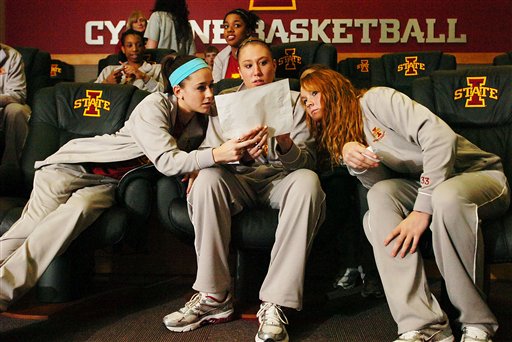 Every March, arguably the most exciting time in sports happens: the men's NCAA basketball tournament.
64 teams all vie for the national championship; it only takes six wins in a row and any team can be crowned champions. As you're filling out your brackets, here are a few tips for those who aren't college basketball experts, but want to fill out the brackets and try their luck:
The great thing about March Madness is that anything can happen. No.3 seeds have been upset by No. 14 seeds. For example, last year Cleveland St. shocked the world by beating No. 3 Wake Forest in the opening round. You just never know what can happen. It's easy to pick a winner based on paper, but don't underestimate the underdog in some of these matchups.
My first piece of advice is to pick a few major upsets. Pick a No. 14 seed over a No. 3 seed. Go out on a limb. That's the only way you will win your bracket challenge against your buddies. You have to take a risk somewhere. You just need to research and decide which No. 14 seed poses the biggest threat.
When you are looking at middle seeds, like a No. 8 seed against a No. 9 seed where there's not a clear favorite, look at a few telling signs. First, you need to know what conference they are coming out of. Is it a power conference, like the ACC or Big East? Or is it a mid-major conference like the A-10 or WCC? Next you should take a look at each team's RPI, which is their strength of schedule. For example, an 8 vs. 9 matchup in this year's bracket is No. 8 Texas against No. 9 Wake Forest. Both are from bigger conferences so that comes out even. When we look at the RPI, Texas has an RPI of 28, while Wake Forest has an RPI of 39. That is not really a huge difference so that's still a toss-up.
The last major statistic you can look at to make the right pick is how each team has fared against teams in the top 25. Texas has a 2-6 record, while Wake Forest is 3-3 against the top 25. So consider all those things then make your pick.
Lastly, when you get into the Sweet 16 and Elite 8 rounds especially, the most important thing to look for in a championship team is experience. Some teams appear more talented than others, but usually the slightly less talented but more experienced team ends up winning. Beware of young, talented teams. They can be deceiving unless they have one or two solid upperclassmen in the starting lineup. These players are our age, they get nervous. The more experienced upperclassmen steady the up and down play of their younger teammates. This is why I did not pick Kentucky to win the title. I picked Kansas because they are tournament-tested and have won it before with a few players that are on the roster now.
That's what makes March Madness special; anything can happen.