Much brooding, little thought in "The Wolfman"
It takes very little to ruin a good film. Even with the best intentions, all it takes is one person to dismantle all the hard work of a hundred others.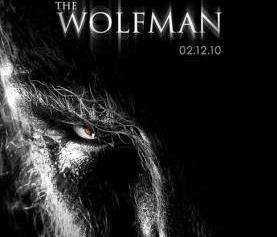 It takes very little to ruin a good film. Even with the best intentions, all it takes is one person to dismantle all the hard work of a hundred others. In such a collaborative art form, however, the fault rarely lies with just one man. When a film falls apart at the box office, the entire film team is criticized, and Joe Johnston's "The Wolfman" is no small example of this.
Here is a tale of terror and transformation, a retelling of one of cinema's classic films. And much to the chagrin of the moviegoer, "The Wolfman" utterly disappoints on almost every level.
This theatrical catastrophe begins with a dreadful script. Even chief characters like the protagonist, Lawrence Talbot, played by Benicio Del Toro, spend the entirety of the storyline uttering forebodingly insignificant phrases or staring vacantly into space. Even relationships that should be intriguing and complex are depicted as tedious, meaningless and flat. How do you make the strained tie between a psychotic yet sympathetic father (played by Anthony Hopkins) and his troubled son-turned-monster anything but fascinating? How do you stifle the scandalous nature of falling in love with your recently deceased brother's widow (Emily Blunt)? Either it is a lot easier to muck these things up than it sounds or the minds behind this story proved incompetent in their task.
It only gets worse from here. What little credibility the screenplay brought to the table, the director dashes against a rock, then throws out a window. Joe Johnston, along with many other members of this project, holds the original "Wolfman" in high esteem. But where did he plan on taking his reboot of that horror classic? Perhaps his goal was to make a low-budget, corny horror flick with gore aplenty and groan-inducing dialogue? Or what about an intelligent psychological thriller with a twisting plot and a dark ending? This is what I personally was looking for, but the former works just as well). Whatever his vision for "The Wolfman" was, Johnston never accomplishes it. The result is a half-baked, confused semblance of a film.
It seems Universal Pictures realized how flawed this project was far too late, and in a bout of panic, threw post-production into overtime in a pitiful attempt at saving their floundering project. The film's score, meant to be a tasteful accompaniment to the story, becomes an overpowering stench that fills even the most delicate scenes with unneeded tension. Sound design is likewise ramped up to ridiculous levels: a simple dog's bark is augmented into a hardly recognizable cacophony. When filmmakers become this desperate to make a poor film engaging, the final product only gets worse and their distress grows more and more apparent.
The only highlight of this film is its art direction. Eerie locations and exaggerated but purposeful set decoration help create a dark world where man must struggle against his inner animal. However, the unsubtle and excessive use of symbolism bleeds so greatly into every image that by the gorgeous closing scene, set on a ledge overlooking a waterfall, the viewer can't help but check his watch impatiently.
In short, there is nothing remotely redemptive about "The Wolfman." In place of head spinning plot twists, cheap thrills and jump scenes abound. Where meaningful dialogue fails to inform, the filmmakers employ amateurish flashbacks. And where the intended story pacing backfires, the editor is obligated to chop the footage into a brute of a film, barely comparable to its rudimentary form.
It is easy to condemn such a poorly constructed film but, as sad as it may be, these things can happen even to the best of filmmakers. Even a man of pure character can be turned into a monster; and even a substantial film can be reduced to mere refuse.