Fall for these essential autumn tunes
Check out these songs for something fresh to add to your fall playlist this year.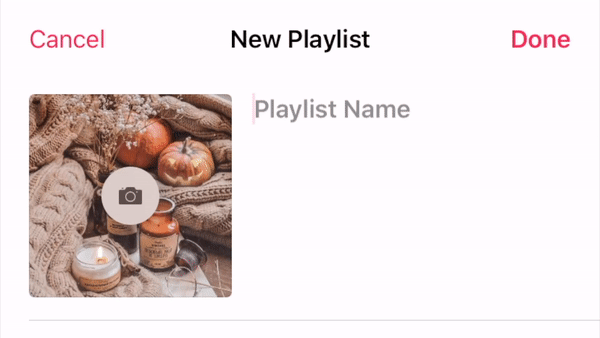 Beloved by indie -pop fans across the globe, Rex Orange County returns with his latest single, "Pluto Projector." The song begins with a soft intro and later shifts into a catchy, subdued beat, concluding with another soothing melody. This number is the perfect addition to your playlist this season as you soak in the autumn vibes and cooler weather.
Infamous for their calming tracks and emotionally-charged lyricism, the Lumineers pull out stories from their childhood for the sixth track from their latest album. In "Left for Denver," the artists recall childhood friends who were lost to unfortunate circumstances. Despite the melancholy message, this song is a beautiful choice for those long study hours this fall.
If you are looking for something new, upbeat and cheerful to add to your playlist this season, this is the song for you. "Keep It Gold" by Texas-based duo Surfaces presents an ideal mood for adventuring with friends and hanging onto those positive vibes. The jazzy instrumental section toward the end of the song adds a unique and enjoyable twist.
Multitalented pop/R&B artist AJ Mitchell gained a fanbase after posting his performances on social media. Mitchell's smooth vocals combined with the lively, distinct instrumentals result in an infectious tune. Yet another cheerful, dynamic track, "Out My Mind" is surely worth the listen.
The dreamy tracks presented by Clairo perfectly fit in with the cool autumn atmosphere. Known for her rich, captivating tunes, Clairo continues to rise in popularity with her latest album, "Immunity." The ideal track for lovers of indie or electronic pop music, "North" showcases the artist's soft, stunning voice and her instrumental talent.  
Based on the band's name, this track by No Vacation is ironically the perfect vacation track. Soft and calming, "Estrangers" combines intimate vocals with mellow guitar instrumentals to create the ideal fall tune. This song will get you through the rest of the fall semester and have you wishing it was summer already.
The chilling tracks from Billie Eilish's latest album are certainly a strange addiction. With Halloween fast approaching, it seems appropriate to turn to "my strange addiction," a haunting addition to any fall soundtrack. The inclusion of quotes from "Threat Level Midnight," an infamous episode from beloved television show "The Office," puts a fun spin on a spooky tune.
After achieving huge success with 2018 album "COSMIC," Bazzi returns with a follow-up album and plenty of new music for his fans. A fan favorite, "Soul Searching" presents iconic elements of Bazzi's tracks, including infectious beats, dreamy soundscapes and a smooth flow. This track will bring something fresh and enjoyable to any playlist.