Taylor Swift wows unexpectedly
Swift proves herself as quite the force to reckon with in her newest album.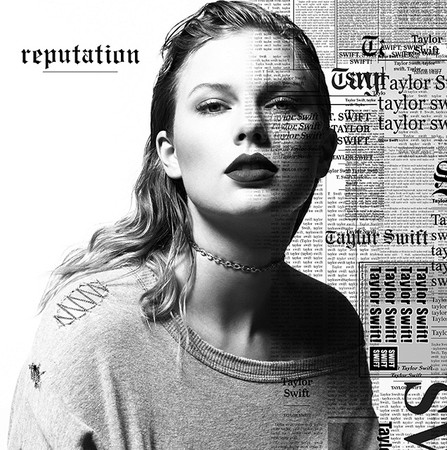 Taylor Swift has made quite the name for herself within the thriving business of songwriting. Writing for the likes of Tim McGraw and Kenny Chesney and with five albums under her belt, she has proved a vibrant contender within the world of music. Her evolution remains incredibly fascinating to watch from when she started writing country music as a young brokenhearted girl singing "Teardrops On My Guitar," to enamored little melodies about love at first sight like "Enchanted," to where she stands now. With Swift's newest album, "Reputation," she continues to prove that not only her talent for weaving words into poetry remains very much alive, but also that she knows what she wants to say and she will not let anything stop her from saying it.
ECLECTIC NEWNESS
"Reputation" definitely claims the title of Swift's most eclectic album thus far. She plays with the themes of empowerment, feminism, reckless abandon and even indifference. Her brilliant mind does not fail to impress in songs like "Delicate" or "Dancing With Our Hands Tied," which displays her ability to express what so many humans feel within relationships. She effortlessly blends lyrics that wildly scream relatability and instrumentals that only show her evolving with the current trends within music.
Some fans have displayed their intense disillusionment with this "new Taylor," as she describes herself. This causes two different thoughts: people have a hard time letting go of what they have become used to, and the themes she sees as important to discuss make people squirm because it causes some form of self-reflection. In her newly evolved album, she talks more openly about her deep insecurities as well as her hopeful desires. The way she goes about doing this offends some, as she appears to have become a bit aggressive in her delivery, and many fans do not appear attracted to this Swift who speaks her mind.
A TWO-FOLD COIN
As a long-time fan of hers, both sides of the coin can be seen. The first side includes a vivid appreciation for an artist who tries new things because change remains vital to the medium of art. Swift does this gracefully and eloquently as she collaborates with Ed Sheeran and Future in "End Game" in a style that incorporates rap which does not consistently hold to her old music. She also begins to dabble with a totally different genre of electro-pop in songs like "Gorgeous" and "…Ready For It?" The ability to successfully change your sound as an artist but still maintaining pieces of your original self impresses tremendously.
On the other side of the coin sits the fans who display disappointment in these disparate changes in her style. These fans think her voice appears a bit too tense and diabolically pointed to past feuds she had endured among her circle of celebrities. As intelligent as she appears, she seems to possibly have overdone it in references to fights and disagreements of the past, calling out several different people who have wronged her. There still remains something worth mentioning about how brilliantly she does this, but maybe in a classier reality she could do so in a way that did not reveal the identities of the specific few who wronged her.
All in all, "Reputation" presents itself as a masterful breakthrough album. Swift did not disappoint as she still held to her own reputation of catchy hooks, gorgeous wordplay and maneuvered references. It is impressive that although so much of this album shows her newness, so much old Taylor still seeps through. She found a happy medium where she kept what she does best as well as brought in different content to add to her collection of musicality.