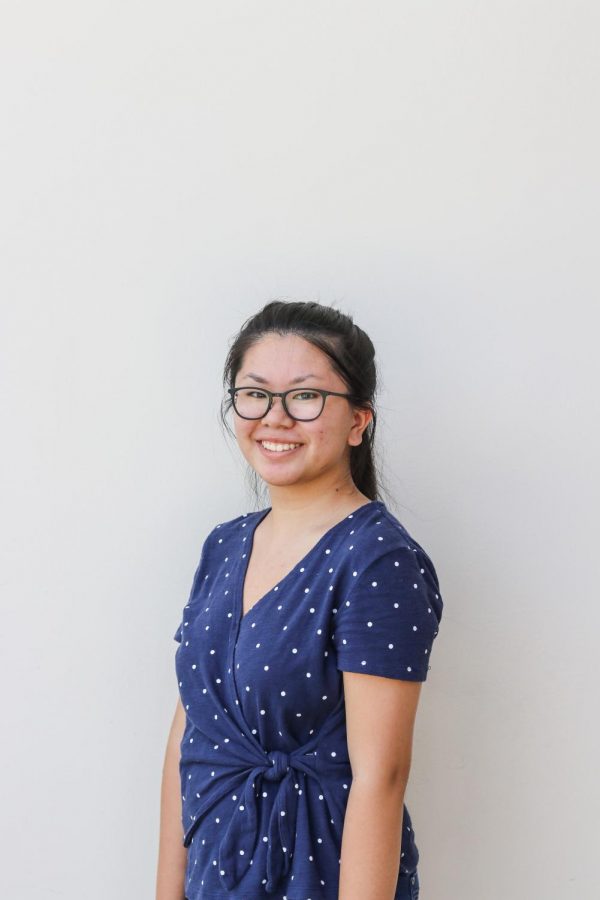 Christina Turner is a freshman cinema and media arts major who loves broadway, Taylor Swift and videography.
Hey, y'all! I was born in Chenzhou, Hunan in China but grew up in Walnut Creek, California (about 20 miles from San Francisco). I enjoy watching musicals and hanging out with my cat. Some of my hobbies include photography, videography and running my YouTube channel. Even though most of my music taste is Broadway soundtracks, I do enjoy some Taylor Swift and All Time Low every once in a while. Currently, I am a freshmen cinema and media arts major with a concentration in production.
As a Gen Z, I am obsessed with my phone and social media. Basically everything I have ever been apart of, I ran the social media platforms for it. That includes my high school clubs, church, theatre company, etc. During the summer before my first year of college, I noticed a job posting for the Chimes and instantly applied. As the social media manager, I am so excited to build the Chimes' social media presence and contribute to this community!
Christina Turner, Social Media Manager