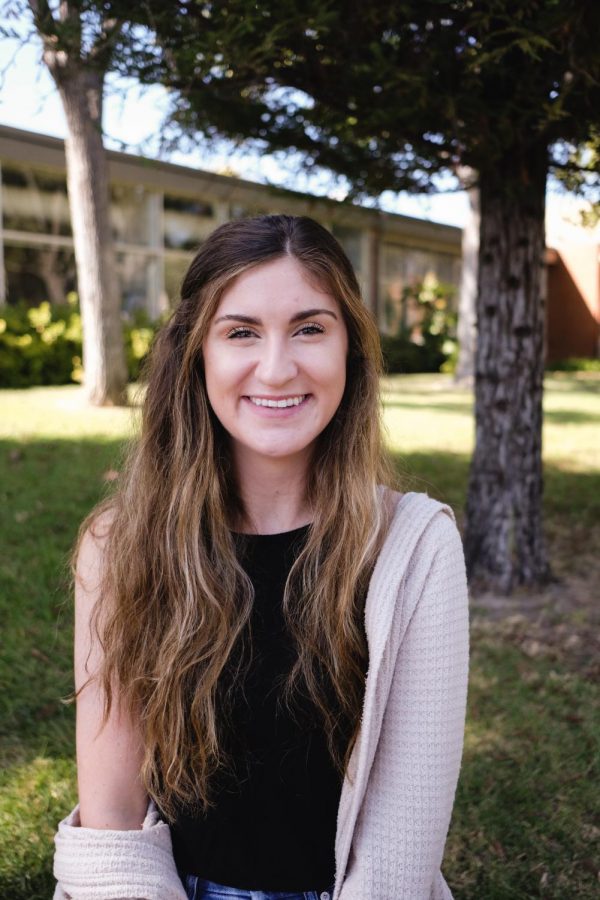 Brianna Clark is a senior English major with a concentration in writing. She has spent her quarantine rewatching Avatar the Last Airbender, learning to hand crochet a blanket, and keeping her succulents alive and watered. 
When I received my first hand-me-down desktop computer, it had no internet access and no other interesting apps aside from Microsoft Word. So, at ten years old I sat at my kitchen table, determined to write my first novel. Although I only made it four pages in, it was the start of my passion for storytelling and I have been writing ever since.
I left my small town of Windsor, California and came to Biola declaring as an English writing major with a dream of working in the publishing industry. Editing for the Opinions section of the Chimes has given me the amazing opportunity to step into the world of publishing and storytelling for the Biola community, and I look forward to where this experience will take me in the future.
Brianna Clark, Opinions Editor
Nov 16, 2020

The coronavirus has complicated the impact of a college graduation

(Story)

Nov 09, 2020

Laziness is a symptom of a hyperproductive society

(Story)

Nov 04, 2020

Amy Coney Barrett is a valuable addition to the Supreme Court

(Story)

Nov 02, 2020

Negative news leads to a negative worldview

(Story)

Oct 28, 2020

Hyper partisanship hurts all of us

(Story)

Oct 26, 2020

We need to put the 'care' back in 'health care'

(Story)

Oct 19, 2020

Student burnout is affecting concentration

(Story)

Oct 16, 2020

Gov. Gavin Newsom's car plan is not as feasible as it seems

(Story)

Oct 05, 2020

Voting is not just a privilege—it is a necessity

(Story)

Sep 30, 2020

America needs major police reform

(Story)

Sep 29, 2020

Our economic system has failed the younger generations

(Story)

Sep 21, 2020

Distance learning is difficult to navigate and can be unhealthy

(Story)

Sep 16, 2020

We need churches to be open during lockdown

(Story)

Sep 09, 2020

The potential COVID-19 vaccine requires our cooperation

(Story)

Sep 07, 2020

The wealth gap is widening under coronavirus

(Story)

Sep 07, 2020

California fires hit close to home

(Story)

Sep 04, 2020

We need to extinguish fire season

(Story)

Aug 31, 2020

Wearing a mask should not be a political statement

(Story)

Apr 13, 2020

Americans have become more divided amid the pandemic

(Story)

Apr 08, 2020

Celebrity arrogance is overwhelming amid COVID-19

(Story)

Mar 31, 2020

The pass/fail grading system could save your sanity

(Story)

Mar 23, 2020

How to stay productive during quarantine

(Story)

Mar 13, 2020

Coronavirus fears are blown out of proportion

(Story)