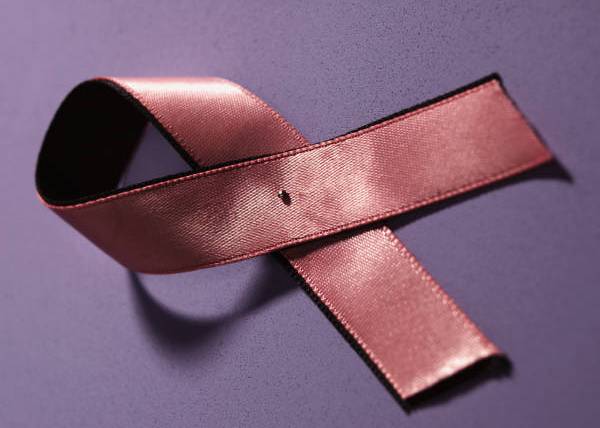 Photo by Stock Photo
It's estimated that about 178,480 women in the United States will be found to have invasive breast cancer in 2007 and about 40,460 women will die from the disease this year, according to the American Cancer Society (ACS). It can affect anyone, from Good Morning America anchor Robin Roberts to a Biola student named Monica.
No wonder President Bush proclaimed Oct. 2007 National Breast Cancer Awareness Month.
"[This month]…we renew our commitment to fighting this disease, raising awareness, and supporting those affected by breast cancer," said Bush in a proclamation published on whitehouse.gov.
Monica, a senior at Biola, was one of 'those affected'. She discovered she had breast cancer on Feb. 28, 2005. She was just 29, a typical student attending Tarrant County Community College in Texas. She went in for a routine checkup and her gynecologist found a lump. The doctor ordered a biopsy and a mammogram, and two weeks later she was told she had cancer.
"I think my whole world changed that day," said Monica.
The whirlwind of tests and treatments that would follow for months afterward began immediately. Monica had to choose between a lumpectomy, where they remove the tumor, or a mastectomy, where they remove the entire breast. Monica has a long line of family members who have also had the disease, and this fact drove her decision.
"Because of that, I just decided I didn't want to ever have to deal with this ever again," said Monica. "So I decided on the double mastectomy."
The surgery was not the end of this long process. First Monica had reconstruction, and immediately after came chemotherapy, which she remembers vividly though years have passed. Monica said the chemo gave her an acute sense of smell that remains with her to this day.
"I don't like the smell of Subway," said Monica. "I don't eat Subway anymore because my cousin brought me Subway to eat during one of my treatments and it was not a good mix. Basically I've learned to associate Subway with chemotherapy."
About a week after her first treatment, her hair started shedding, and after the second treatment, she said, it all fell out.
"I remember taking a shower in the dark that night. I didn't turn the lights on to take a shower just because I didn't want to see my hair come out," said Monica.
Her family was especially helpful through this difficult time. She had recently moved in with her cousin, who is a nurse; she would attend some of Monica's appointments with her and ask questions, which she said was really helpful.
"I learned a lot about how to ask questions to doctors and really be able to speak up," said Monica. "The doctors are there to serve me and I should feel comfortable to ask questions and let them know what I want and what I need."
One of the most helpful things for Monica was praying with her sister.
"There's nowhere really to turn other than God," she said.
Peggy Rupple, special projects coordinator for Biola's cinema and media arts program, would agree.
"Cancer causes you to trust God in ways you never had to before," said Rupple. She has been diagnosed five separate times with non-Hodgkin lymphoma since 1991 at age 33, but remains optimistic. In fact, one of her doctors was so impressed by her optimism that he asked her to speak to his other patients.
As he put it, "I wish I could bottle what you have and sprinkle it on all my patients."
She ended up working as an assistant chaplain at a hospital for more than a year, continuing to do it even after she'd gotten her current job here at Biola about four years ago. Rupple says she'll even tell patients about God's love when she's a patient.
Because she's been given what she calls the "gift" of a life-threatening illness, Rupple has been able to see life differently.
"It gives me this lens by which I can view the rest of my life. Temporal things don't hold value…I want to be about the kingdom work and about doing things that are going to make a difference for eternity," she said.
Monica's life changed as well; she discovered she was admitted to Biola right after her surgery, and was never really sure if she would be able to come. She ended up packing up and driving to Biola two weeks after her last chemotherapy session.
"Everybody thought I was nuts," said Monica.
She still experiences hot flashes several times a day, but she's looking toward her future career as a psychologist when she can help others by counseling them on topics like breast cancer.
Visit www.cancer.org or www.nbcam.org for more information about breast cancer.