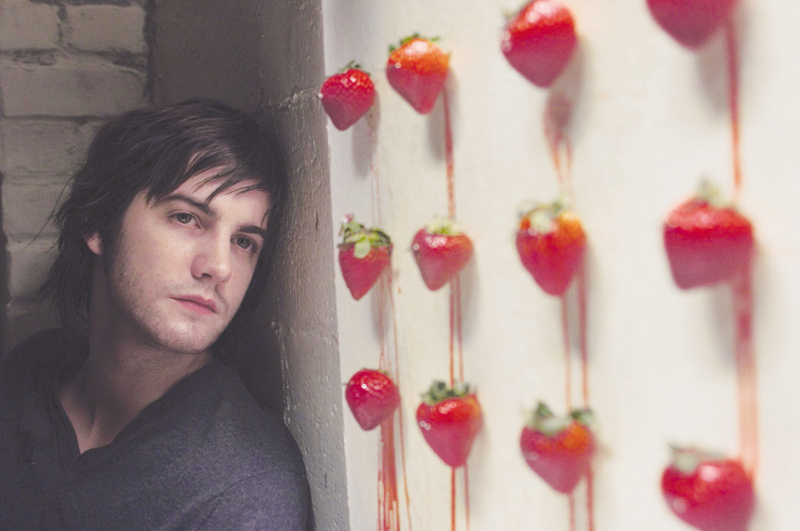 Photo by Columbia Pictures
There are times in every film genre that things seem to look and feel the same, even in the visually cinematic genre of musicals. A number of good musical films have been released lately, yet with the ever-growing presence of asinine Disney pictures and substandard remakes, quality and originality can be buried under such a deluge. It seems like this is a perfect time for a film like "Across the Universe."
Take an audacious director and mix in a talented list of relatively unknown actors and actresses with a huge needle shot of The Beatles, and you get "Across the Universe," a musical set in the 1960s with songs from The Beatles' canon. It follows a diverse group of characters as they go on a musical journey through the decade.
The story begins with Jude (Jim Sturgess), a British dockworker who goes to America to find his biological father. After a mediocre and hesitant response from his father, Jude runs into hospitable and fun Ivy League prankster, Maxwell (Joe Anderson), and the two become instant friends. When Jude accompanies Max to the family Thanksgiving celebration, he introduces Jude to his spirited and beautiful sister, Lucy (Evan Rachel Wood).
Soon after this, Max and Jude move to Greenwich Village in New York City. After Lucy's high school boyfriend dies in Vietnam, Lucy decides to go visit Max. Upon her arrival in New York, Lucy and Jude fall deeply in love. These three are joined in Greenwich Village by a Janis Joplin-like singer, Sadie (Dana Fuchs), an African-American Jimi Hendrix-like guitarist, JoJo (Martin Luther McCoy), and an Asian high school dropout looking for love, Prudence (T.V. Carpio). Director Julie Taymor then takes this diverse social and ethnic group on an interesting musical trip through the ecstasy of freedom as well as the tumultuous socio-political times of the 1960s.
Taymor brings newness and boldness to an absolutely insane concept that she pulls off with grace and skill. From the large-scale and perfectly crafted musical numbers to the amazing '60s cinematography to great acting from actors with a short list of credits and experience, Taymor both informs and entertains. Wood, who arguably has the most experience out of the main actors, is especially good as Lucy — so good, in fact, that you can literally fall in love with her while you're watching Jude do the same.
Taymor also creates a solid film about the 1960s, celebrating the creativity the decade brought into the world, through expansive and genius musical numbers, including an underwater sequence and a strawberry sequence that are simply amazing.
This is not to say that "Across the Universe" is a perfect film. It does have some problems with the length of certain scenes and musical numbers that seem forced. Overall, however, these flaws are few and far between.
This is a very artistic film, filled with abstract and imaginary moments, but anyone who loves the arts, good love stories, The Beatles and anything dealing with the 1960s will love this film. "Across The Universe" opens in wide release this Friday, and if you see this gem, I'm sure you'll be singing Beatles songs long after the film concludes. "Across The Universe" is rated PG-13 for drugs, sexuality, violence, and language.