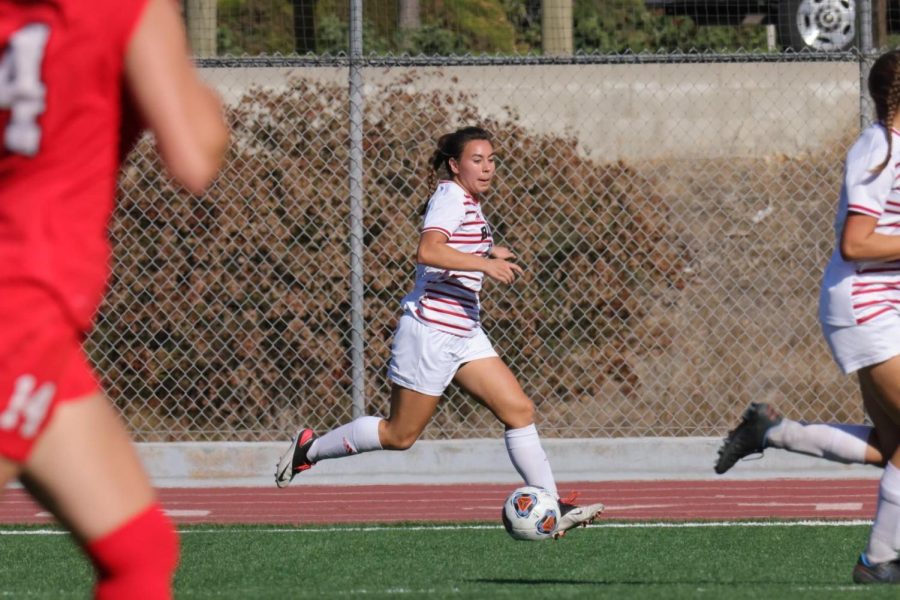 Courtesy of Biola Athletics
Women's soccer competed in the last game of their Hawaii tour on Thursday afternoon as they faced off against the University of Hawaii at Hilo. The Eagles were unable to score a goal the entire game and were defeated by the Vulcans, 2-0.
LAST GAME LETDOWN
The Eagles attempted two shots in the first half, but could not meet the back of the net. The Vulcans made a goal in the first 10 minutes of the match, having an advantage going into the second period, 1-0.
Redshirt senior goalkeeper Brianna Ruelas guarded the goal against the Vulcans and gained seven saves in the duration of the competition. The Eagles were unable to make a goal the entire game, while the Vulcans gained another goal, dominating the Eagles, 2-0.
Women's soccer (5-7-1 overall, 3-3 PacWest) will return home to compete against Concordia University Irvine on Oct. 28 at 4 p.m. Footage from today's game can be found on the Biola Athletics website.