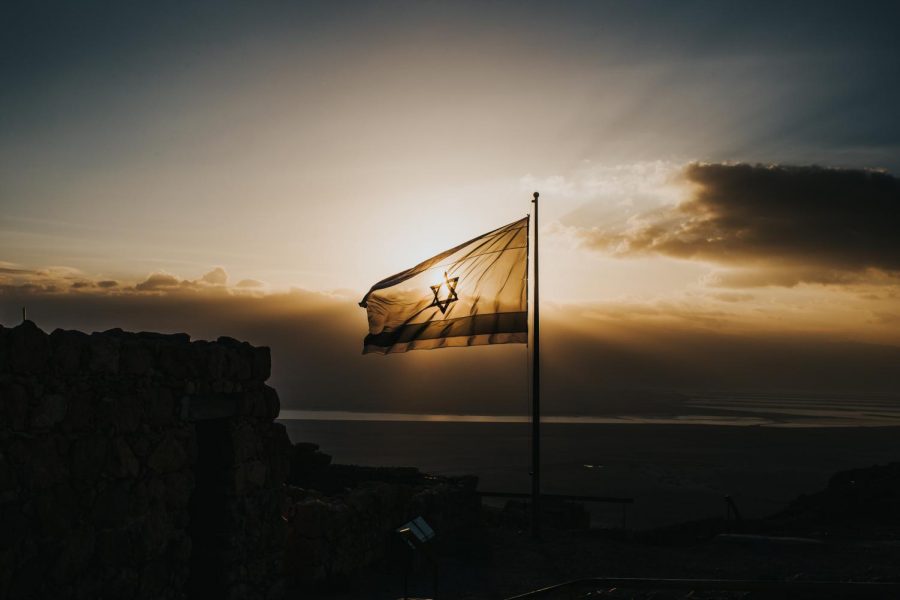 Photo by Cole Keister on Unsplash
In Genesis 22, God tells Abraham that he will bless the nations of the world through his offspring. Today, Israel is at the cutting edge of the technological age in terms of its innovative products and humanitarian efforts. These inventions and interventions are what bring God's promise to life—blessing the nations of the world through Israeli ideas and outreach. 
GLOBAL HEALTH
The Israel-based company Watergen Inc. brings water to those who do not have enough. Watergen's GEN-L generates up to 1,585 gallons of water each day from the air, removing harmful particles and organics with its multi-barrier air filtration system while adding essential minerals to support good nutrition. Like the GEN-L, the smaller GEN-M water generator uses no infrastructure besides electricity in order to produce clean, easy-to-access water. 
With Watergen's water generators, refugees and victims of natural disasters in India, those facing droughts in Africa and even Gazans impacted by water shortage have truly been blessed by Abraham's offspring through the Israelis that brought this idea to life. 
Another life-changing organization is Save a Child's Heart. On average, this Israeli organization saves a child's life every 24 hours by performing life-saving heart surgery for children who lack access to proper health care to treat their heart diseases.
SACH has completed over 5,700 heart surgeries since their start in 1995. About 50% of SACH's operations have been performed on children from the Palestinian Authority, Gaza, Iraq, and Morocco. Forty percent are on African children, and the rest on those from Asia, Eastern Europe and the Americas. On Tuesdays, a weekly clinic sees up to 25 Palestinian children at no cost in order to examine, diagnose and follow up with the patients. SACH also trains medical professionals that can go to their communities after the five-year program in order to perform life-saving surgeries independent from the services in Israel.
To date, SACH has trained more than 135 medical professionals in pediatric cardiology that serve in places like Tanzania, Zambia, Ethiopia, the Palestinian Authority and Gaza. God's children are saving the lives of children throughout the world with Save a Child's Heart—a group paving the way for pediatric surgery in Israel today. 
HUMANITARIAN AID
When lives are affected by natural disasters or other tragedies that cause thousands to become displaced, God comes to their aid through the work of IsraAID. IsraAID is a non-governmental, international humanitarian organization that has facilitated the cooperation of several Israeli organizations since 2001 in order to help countries in their greatest times of need.
As they did after the recent volcanic eruption of La Soufriere in St. Vincent of the Grenadines, IsraAID is an immediate response team and are usually the first responders in terms of on-the-ground humanitarian efforts. They ensure access to safe water, hygiene products and other relief items, as well as psychological support. IsraAID both rehabilitates communities in the present and confirms that they have safety education and disaster preparedness measures in place for the future before completing their work. Workers stay with the communities for weeks, months and even years before packing up so that communities are confident that they can go on independently. 
TOUCHING THE NATIONS
God is ever present with those affected by natural disasters through the 300 IsraAID workers that are at work in communities around the globe at any given time. Whether it is Watergen and IsraAID coming to help battle the wildfires of California, Save a Child's Heart giving life to a Palestinian child, or any other number of Israel-based innovations and humanitarian outreach organizations impacting the world, God has and continues to use Israel as a light in the darkness and a beacon for hope in the Middle East and to the ends of the earth. 
Israel will continue to stand out as a nation overflowing with God's blessings while simultaneously blessing the world. And so it is that God is still fulfilling the promise of old to Abraham that through his offspring "all nations on earth will be blessed."