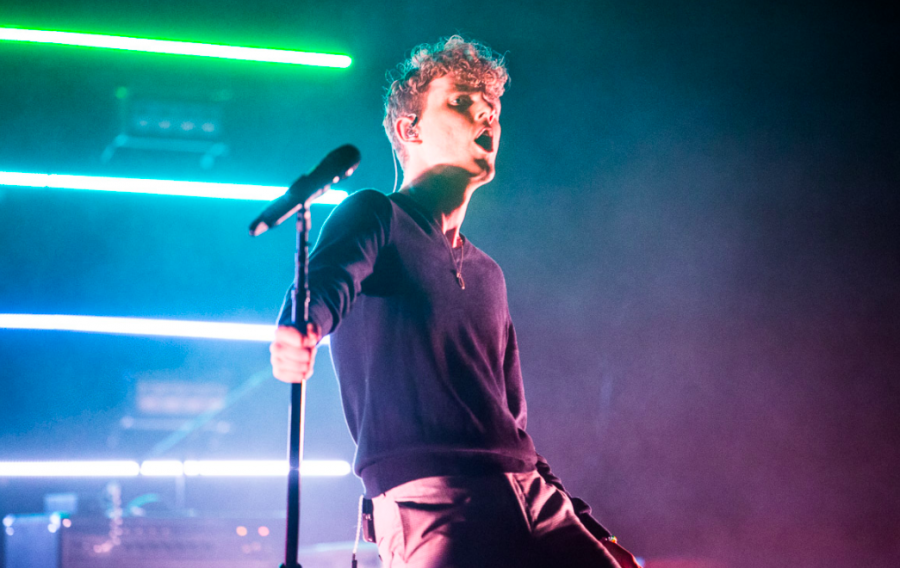 Photo by Jessica Hanley on Concert Updater
The second installment in a series of EPs based on different colors, "Green Blue + Indigo Violet" introduces four new songs that bring a different vibe to COIN's discography. Though still catchy and creative, it is clear that COIN is attempting to break away from their norm ever so slightly.
AWAY FROM THE NORM
On Oct. 1, COIN announced their "RAINBOW MIXTAPE" that would release over time through a series of EPs. An Instagram post described it as "a song for every color," with songs that have different moods and meanings in accordance with their corresponding shades. Since then, the band has released music to represent the tones "Indigo Violet" and "Green Blue." 
Preceding their recent album-length release that combines the two EPs, "Indigo Violet" contains more upbeat, retro-sounding songs. In contrast, "Green Blue" is made up of tracks that are slower, warmer and more dream-like. Each song on the EP sounds like it could be included in a movie soundtrack. 
Not only does the sound from "Green Blue" differ from the former, fairly recent "Indigo Violet," it strays from the usual cheerful indie rock that COIN grew to be known for. Although the 2020 album "Dreamland" dipped a little bit into the slower, ethereal tunes that "Green Blue" presents, it does not contain the almost folk-like instrumentation a few of their newer songs have. 
BLISSFUL AND BLUE
Just like the colors it is associated with, "Green Blue" is calming and at times paradisiacal. The EP opens with "Sprite," setting an elegant tone for the rest of the collection. Perhaps the closest-sounding track to their previous work, "Sprite" is catchy while still having the ability to immerse the listener in another world. The lighthearted lyrics about wanting to start again make the song the perfect choice to blast during a sunset drive.
"Sagittarius Superstar" is COIN's first song featuring another artist. Faye Webster's vocals turn the song into a charming duet and endearing love song. Webster's genre-bending style makes itself heard in this track, making it stray even more from COIN's sense of normalcy with unique use of guitar strumming.
"Turnaround" and "Earth to God" take a different turn as the EP slows down to become more blue, yet peaceful. Both songs bring up big life questions. "Turnaround" seems more focused on a relationship, while "Earth to God" questions the meaning of life itself. While questioning the existence of a greater being, robotic sounds in the background give "Earth to God" a more whimsical, celestial feeling.
"Maybe you're working another case / Or we're just floating in space," COIN sings.
Although fans of COIN may miss the traditional upbeat, apparent rock the band is known for, "Green Blue + Indigo Violet" covers a variety of deeper topics, making the band much more transparent. The EP is definitely worth a listen as fans await the third installment of the "RAINBOW MIXTAPE."