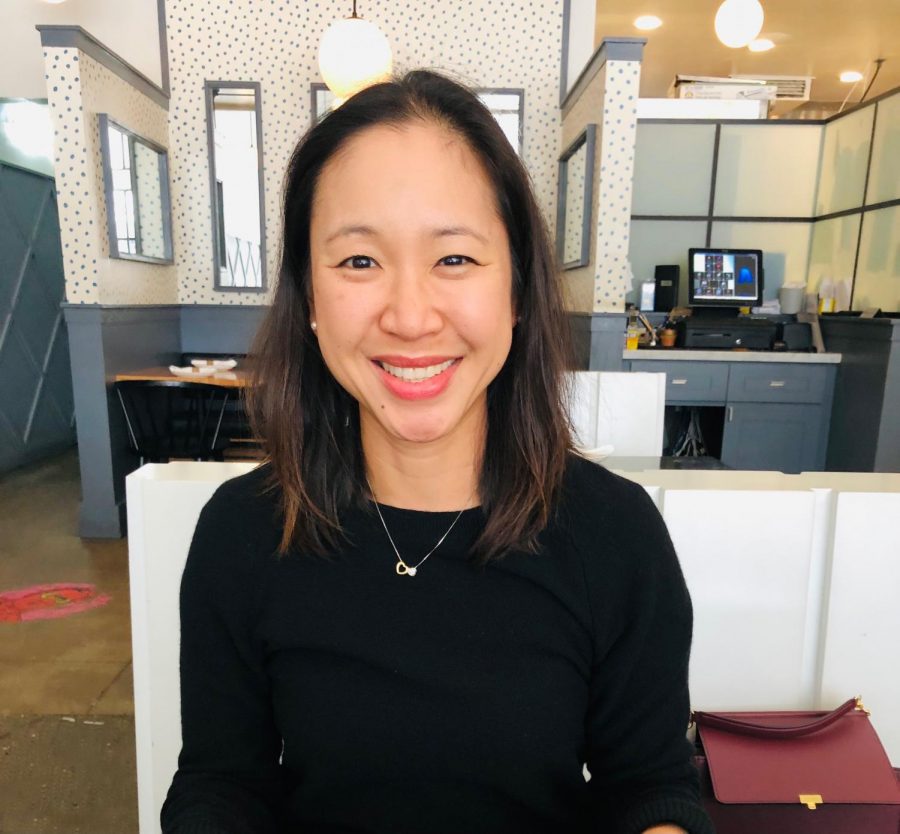 Courtesy of Maria Wang
Establishing authority in the classroom as a female professor of color can be emotionally and mentally draining, according to tenured associate professor of English Maria Su Wang. As a professor, Wang has faced many hurdles in her career, many of them stemmed from the preconceived notions students create about her and her identity as an Asian American woman. 
GETTING STARTED 
Born in Taiwan, Wang and her family moved to the rural town of Lancaster, Pennsylvania  when she was two years old. She explained that it was essentially an "Amish country" and, aside from her sister, Wang was one of the only Asian students through eighth grade. 
Her family moved to Los Angeles when Wang was about to enter high school, and there she discovered a much larger Asian community.
"The feeling of being around people who look like me–I recall so distinctly that feeling," Wang said. "It was like I could breathe and feel normal for the first time."
The feeling of fitting in helped Wang blossom into her career as a professor, allowing her to get her degree at the University of California, Los Angeles and Ph.D. at Stanford University. Wang specializes in British realism and Victorian literature and culture, both of which have allowed her to work at Biola as a 19th and 20th century British literature professor for close to 11 years.
Wang informs her worldview by comparing her life in America to Taiwan as well as juxtaposing her life against the Chinese and Korean dramas she watches. 
"Growing up biculturally, I visited Taiwan a lot growing up all through high school and college," Wang explained. "And so I feel like I'm constantly in several worlds and that informs how I see the world."
GENDER DISPARITY IN THE CLASSROOM 
While the male-to-female faculty ratio at Biola is above average according to data from College Factual, Wang explained there is a fine line of disrespect that female professors face over their male counterparts.
"I always want to give students the benefit of the doubt so it takes a lot of emotional energy to process those experiences and that's what makes it hard because my instinct is to be charitable," Wang said. "At the same time, I also know that I need to maintain boundaries and also lovingly correct students, which I've had to do actually almost every semester."
The faculty at Biola care a lot about students, Wang explained, which makes those conversations with students difficult, but it is the reality of being a female faculty of color. Establishing authority in class can be difficult due to unconscious microaggressions against female faculty and especially female faculty of color, Wang explained. 
RECOGNIZE EXCELLENCE 
There are a lot of accomplished female faculty at Biola that are excellent in their fields that students can overlook or take for granted because of their gender, but Wang emphasized that they are not to be underestimated. 
"When you are in a classroom with a female professor, don't underestimate her excellence," Wang said. "What it took for her to be standing there in front of you and how she is excellent in so many areas at her church, in her family, the kind of partnership she has with her spouse. These are things I wish students would really see and recognize and admire."