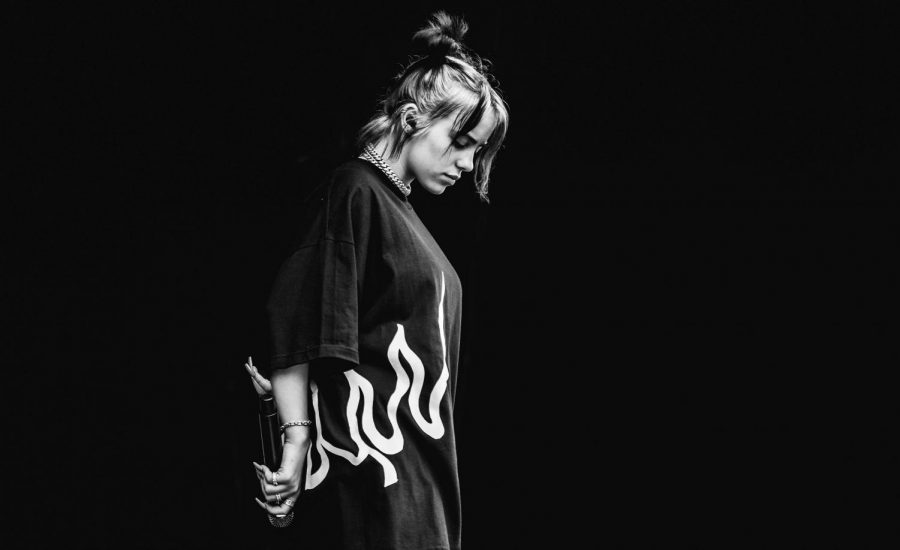 Courtesy of Wikiemdia Commons
"MONSTER" BY SHAWN MENDES & JUSTIN BIEBER
The two most powerful male Candian popstars collaborated on the second single Mendes has released this year as part of his promo for the upcoming album, "Wonder." Airy and dramatic, "Monster" is an honest appeal to the pressures of superstardom, especially faced at a young age. It is part of a larger, introspective approach to lyricism audiences are hoping to hear from Mendes on Dec. 4. 
"PRISONER" BY MILEY CYRUS (FEAT. DUA LIPA) 
Gritty, edgy and reminiscent of the '80s, Dua Lipa and Miley Cyrus' sounds blend to form a bass-driven hit. It is about struggling to let go of an ex, which Dua Lipa seems to be an expert on. 
"THEREFORE I AM" BY BILLIE EILISH 
With popular songs like "bad guy" and "all the good girls go to hell," Billie Eilish continues her trend of slightly shady and highly produced songs. "I'm not your friend or anything," Eilish sings in the chorus. Hypnotic and demagogue, she calls out the press that exploits her stardom for their gain by dragging her name through the dirt. 
"THE LIGHTHOUSE KEEPER" BY SAM SMITH
Though their most recent album received mixed reviews, toeing the line of transforming their sound entirely into club-ready pop, Smith released a gorgeous, orchestral ballad written and produced by Labrinth. Solemn, it seems a return to the days of "Stay With Me" and "I'm Not The Only One." 
"BLUE SKIES" BY BIRDY 
It has been four years since the "Skinny Love" artist has released an album, and "Blue Skies" serves as a reminder that the talent still exists. Her haunting, euphoric sound pairs with hopeful lyrics serve as encouragement. Gentle and sweet, it deserves a listen. 
"HURT" COVER BY MUMFORD AND SONS 
Just dropped Friday, the London-born band released an EP of covers from their "Delta" tour. This cover of Trent Reznor of Nine Inch Nails' "Hurt" follows the original sound respectfully, yet adds a new flavor at the swell of the bridge. Adding a horn, Mumford and Sons produce another iteration of a classic song. 
"WHERE THE POISON IS" BY FINNEAS
Finneas targets the White House again in his most recent single. Its merit does not lie solely in the well-informed and sunless lyrics—the structure and harmony provide the song with a sense of progression. 
"THE FIRST TIME I EVER SAW YOUR FACE" BY JAMES BLAKE 
Initially popularized by Roberta Flack, Blake's satin vocals display emotion and control, chaos and certainty, as he covers a gorgeous piano ballad. Though it lacks dimension, the overall control and sincerity of Blake's approach preserve and renew the jazz-club slow dance song.