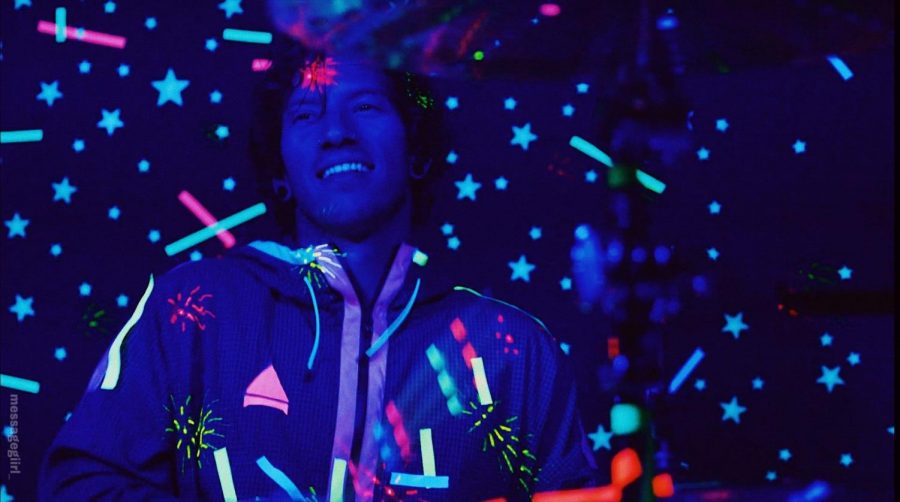 Courtesy of Youtube
"Level of Concern" by Twenty One Pilots
Alternative rock and hip-hop duo Twenty One Pilots has taken the world by storm over the last few years. After being forced to bring their tour to a halt in March, they rushed to give their fans something to smile about during quarantine. They released catchy pop tune "Level of Concern" and heartwarming music video featuring the duo's family members making the most of a tough situation. Not only did they put together a music video, but they also released an elaborate alternate reality game to keep fans busy while stuck indoors. The end result of the game was a never-ending music video that fans can be featured in by submitting their videos.
"you!" by LANY
Preceding their latest album "mama's boy," LANY shot and released a music video for their single "you!," a charming indie anthem detailing the positive emotions that come with being in a complementary relationship. Though not filmed in the band members' homes as many quarantine music videos were, the video takes place in the middle of a desert, the band members surrounded by nothingness. Being so out of the way from people gave the band plenty of room to rock out as they pleased. In addition, the dusty atmosphere of the desert combined with the colors of the video make "you!" very pleasing to the eyes.
"Weird!" by YUNGBLUD
Featuring solely the inside of his house and the top of a building, YUNGBLUD truly made the most of the limitations quarantine put in place with music video "Weird!" With selfie videos, high saturation and cheesy psychedelic effects, the music video for "Weird!" feels like a true home movie. The video also includes widgets of footage recorded on Macbook apps such as Photo Booth to give the video true throwback vibes as YUNGBLUD sings about making the most of a weird time in life.
"Nobody Gets Me (Like You)" by Wallows
The music video for "Nobody Gets Me (Like You)" opens with two and a half minutes of dialogue depicting the Wallows band members showing up at a party with no one else there. The video features a variety of effects similar to that of an old Windows computer software, fitting for the band's new '90s aesthetic. Later in the video, guitarist and vocalist Braedon Lemasters walks through cyberspace. With an uncanny twist ending, viewers will be left to wonder the meaning behind the video.
"Dreamland" by Glass Animals
Not only did Glass Animals produce a music video in quarantine, they had frontman Dave Bayley set up and shoot the entire thing himself. "Dreamland" takes place in Bayley's house, and though it may seem like a simple concept to execute, the last half of the video may prove viewers wrong. Bayley was sent equipment and instructions to create the entire video himself, acting as nearly every on-set role, as seen in a humorous take on the credits at the end. In this exclusive behind-the-scenes look at filming in quarantine, viewers will likely be more than impressed and appreciative of music artists taking on the challenge.
"Over Yet" by Hayley Williams
Straying from the normal music video format, Hayley Williams brought something unique and fun to the table with "Over Yet." A song that is upbeat with a motivational tone, it serves as the perfect tune to workout to, which is exactly what Williams picked up on. She created a workout video to the song and filmed it in her home, giving people stuck indoors a short and enjoyable activity to motivate and keep them active.