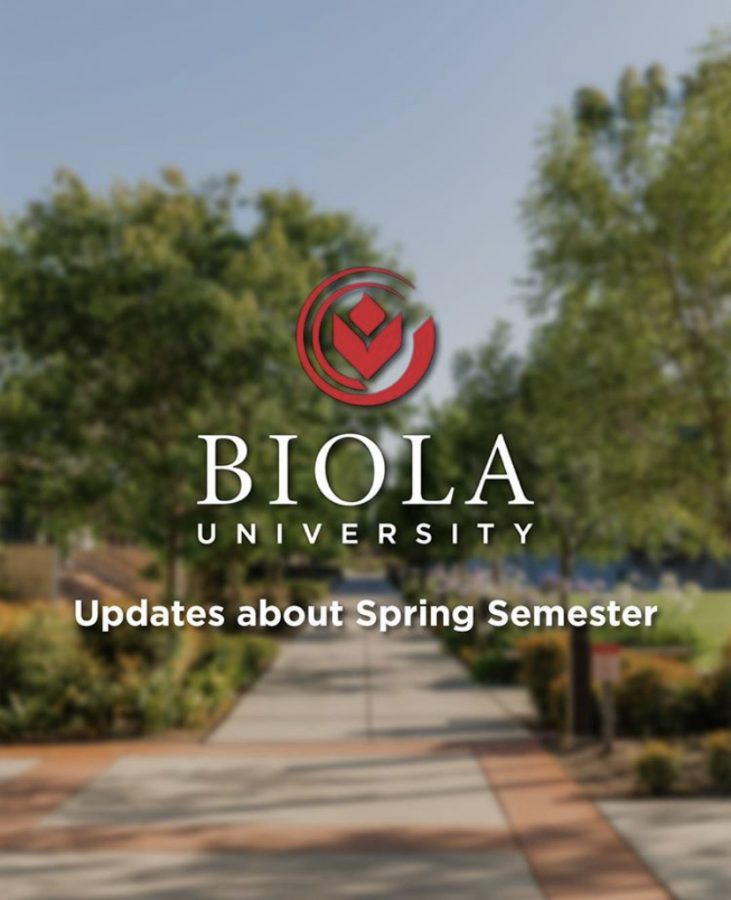 Courtesy of Biola University's official Instagram page
On Oct. 29, President Barry Corey sent out a letter to students updating them on the plans for the spring semester. Biola Internal Communications shared Corey's plans to open campus next semester, while still adhering to social distancing and health safety guidelines set forth by the Los Angeles Public Health Department.
In the letter, Corey explained that even though this semester will have to resume online, he has been striving to communicate with L.A. County officials and pushing for colleges to reopen. Corey also shared a letter addressed to L.A. County Board of Supervisors Chair Kathryn Barger written in conjunction with Pomona College president, Gabrielle Starr.
"Rather than a one-size-fits-all approach to L.A. County's institutions of higher learning, we recommend flexibility for colleges and universities for Spring 2021 as they make decisions on a phased repopulating of their campuses based on each unique situation," the letter read.
Biola students were also assured spring semester will begin on Jan. 25, two weeks after the original date of Jan. 11, with the exception of certain classes. This push was allocated to allow students to gradually move back onto campus and professors to prepare for in-person teaching. 
Spring semester will look different by not having a spring break, but instead five wellness days for students. Additionally, the COVID-19 tuition relief grant will still be available ranging from $150-$1,000 scholarships for students. The last change is the requirement for students to get flu vaccines prior to their return to campus.