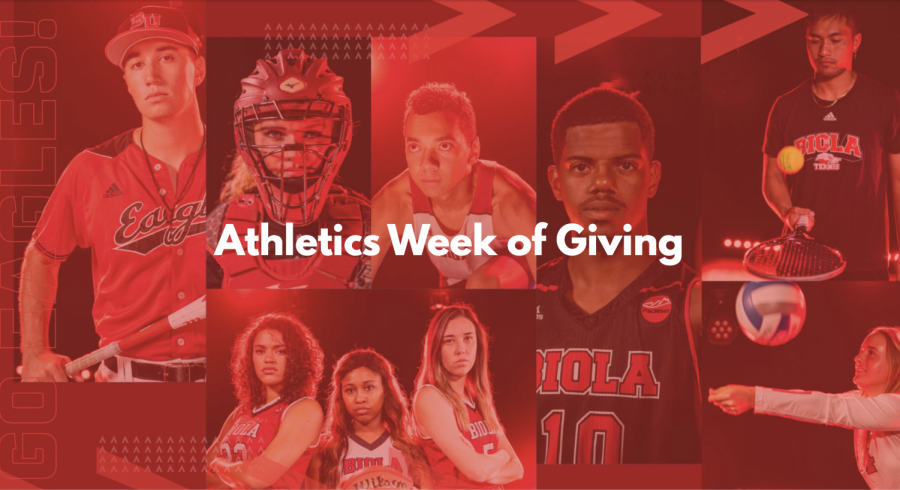 Photo courtesy of Biola University Athletics
The Biola Athletics inaugural "Week of Giving" ended on Feb. 1 with the Cornerstone Cup. Each team under Athletics competed to raise funds, resulting in over $43,000 collectively and over 840 donations.
BLESSINGS ON BLESSINGS
The cross country team had the most donors, with 140 for the men's team and 139 for the women's. This resulted in $10,106 to put toward their needs. BU's baseball team raised the most money, bringing in $10,027 for their program.
On the women's side, the volleyball team raised the most funds with $8,177.17.
Junior middle blocker Bekah Roth said via email she thinks the funds raised by her team will most likely go to help build new locker rooms in Chase Gymnasium. She added that this investment will benefit not only the volleyball team but any team that uses the locker rooms. 
Roth said, "[The Week of Giving has been] an incredible blessing and it really shows how much love and support we have backing up our program."
On the men's side, the winners, based on donor participation, were cross country/track and field, swim and dive, and the baseball team. For the women's side, the winners were cross country/track and field, swim and dive, and the volleyball team. 
Each of the top three teams will also receive a "Challenge Award," additional funding sponsored by West Coast Sand and Gravel.