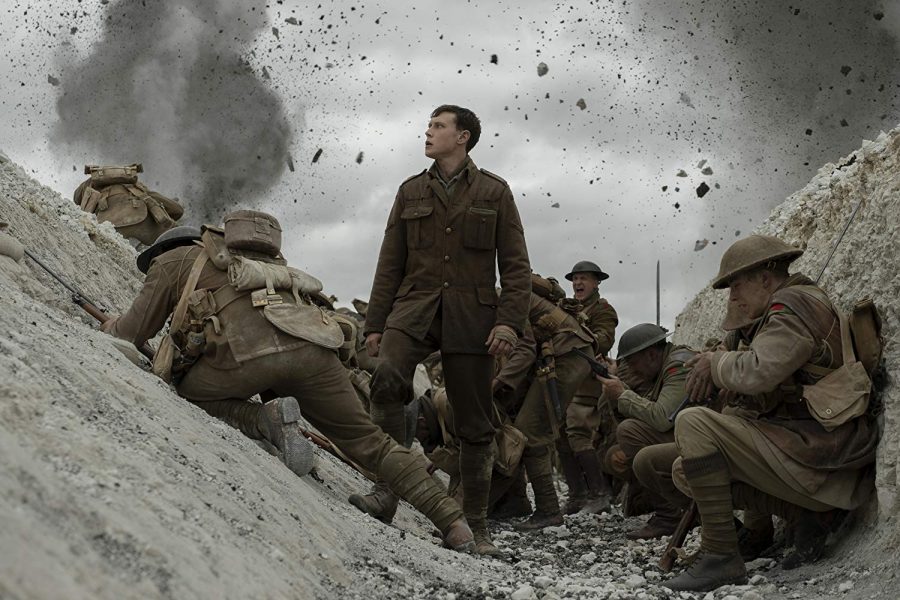 Courtesy of IMDb
Having already won the award for best motion picture at the 2020 Golden Globe Awards, "1917" is a breathtaking film that moviegoers should not pass up. Its stunning visuals, inspiring story and cinematography make it a distinguished film, in which director Sam Mendes presents a compelling message of duty, perseverance and brotherly love.
ONE SHOT WONDER
Mendes impressively shot "1917" to appear as a one-shot film with no cutting—a feat in itself. The camera continually follows characters Lance Corporal Blake and Schofield, played by Dean-Charles Chapman and George MacKay, as they trek across an active war zone between the British and the Germans, seeking to deliver an urgent message and save the lives of thousands of soldiers. 
Shooting the film to appear as a one-shot requires advance preparation, but cinematographer Roger Deakins, known for his work in "Blade Runner 2049" and "Sicario," did not back down from the daunting task. By shooting "1917" in this fashion, Mendes caught every emotion and vividly displayed the horrors that took place in the trenches of World War I. 
USING SILENCE
The one-shot style also meant Mendes faced the challenge of portraying every little moment realistically and with as much depth as possible. For that reason, the film included many scenes that featured little to no dialogue, but not to a fault. Each silent scene is intense, packed with emotion. By using silence as a tool, MacKay powerfully portrays his character's sense of duty and passion, making every moment count.
In addition, the silent moments throughout the film emphasize the importance of the scenes that do contain dialogue. Every person Schofield speaks with is essential to his story and growth. His partner encourages him to persevere, while others that he crosses paths with help him recognize the significance of his task. These conversations reveal additional stakes and key themes. 
INSPIRING STORY
The story of Schofield's task of delivering an urgent message to Colonel MacKenzie, portrayed by Benedict Cumberbatch, shows the extent of human suffering that took place during World War I. Graphic depictions of trench warfare, suffering and death cause the audience to feel the loss, fear and pain that Schofield experiences throughout his unfathomably difficult journey.
Schofield's character undoubtedly demonstrates perseverance. He recognized the stakes, the dangers and the risks, yet completed the task he wished he did not receive. He knew failure was not an option and thousands of lives were relying on him to stay alive. From sprinting across an active battlefield to selflessly providing for a citizen in need, Schofield's displays of love, duty and perseverance are inspiring. MacKay's performance provokes the audience to walk away with a deeper appreciation for the troops' strength and persistence throughout the war.