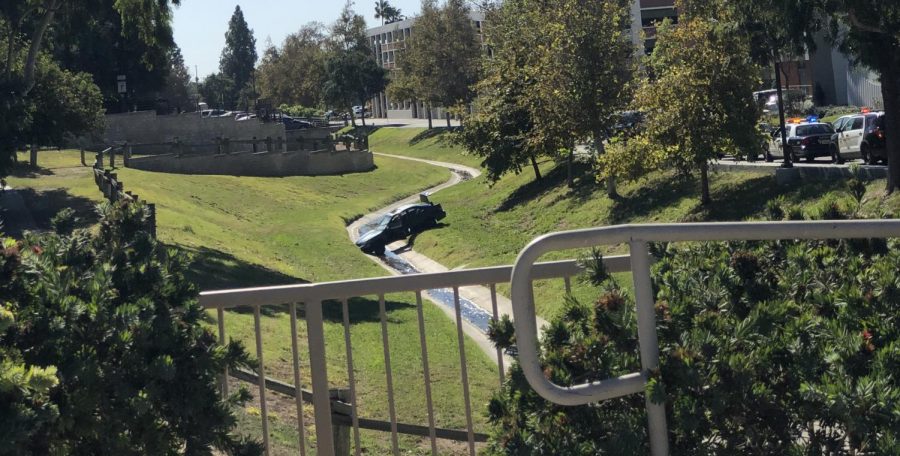 (Courtesy Marcos Mazariegos)
Los Angeles Sheriff's Department arrested a man who crashed a car into the creek in front of Blackstone Hall. The man was suspected of stealing the car and was trying to evade deputies when he drove onto campus at approximately 11 a.m.
The car was stolen off-campus and the theft is unrelated to Biola. Shortly after the collision, LASD located and arrested the suspect off-campus. The car was removed from the creek shortly after 12 p.m. According to LASD, the suspect was also in possession of narcotics.
The Whittier County SAO team strikes again. A car thief was arrested for stealing a car. The car fell into a ditch and the suspect was caught after he attempted to run. He also had some narcotics on his person. The car was returned to the owner. #communitypolicing #LaMirada pic.twitter.com/lECwwR3UNY

— LASD Norwalk Station (@NorwalkLASD) October 31, 2019
Because the suspect was arrested immediately afterward, at no point was the campus ever in danger, according to Campus Safety Chief John Ojeisekhoba. Campus Safety is now working with deputies to provide video footage, as the entire incident was captured on camera.