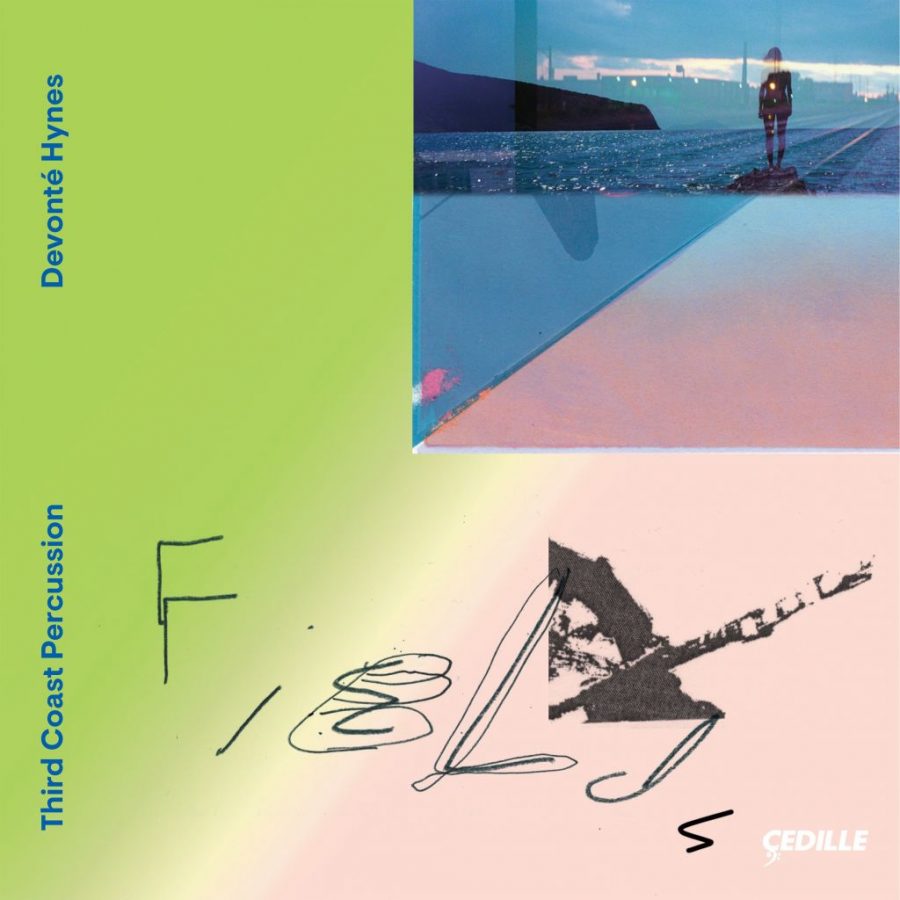 Courtesy of vman.com.
After a recent summer album release under pseudonym "Blood Orange," Devonte Hynes has made a quick return with classical album release "Fields." The collaborative creation with Chicago ensemble Third Coast Percussion is an unexpectedly unique classical album, with imaginative, electrifying and remarkable twists.
IMPRESSIVE RETURN
Known as a man of many talents, Hynes has been writing, producing and performing all of his own music for the past decade under his stage name "Blood Orange." Because he usually completes everything by himself, his collaboration with Third Coast Percussion is new for both him and listeners. "Fields" is the first album that Hynes has written but not performed himself.
Third Coast Percussion is a Grammy award-winning quartet of classically-trained percussionists from Chicago. Known for their unique, energetic performances, the group has placed their stamp on the works of various artists while maintaining a busy touring schedule. Their instrumental talent blended with Hynes' creative music compositions yields an innovative, artistic masterpiece. 
CLASSICALLY STUNNING
Don't let the term "classical" deter you from this masterpiece. "Fields" is certainly not your average classical album, but rather presents the vibe of a cinematic soundtrack. From spooky to cheerful to awe-inspiring, the tracks present a story to the listener and encourage them to put their imagination to use.  
The first 11 tracks on the album are highly diversified and form a suite titled "For All Its Fury," where Hynes presents a wide variety of moods for the listener to feel immersed in. "Wane" and "Curl" are eerie and unearthly, almost provoking feelings of fear from the listener, while "Hush" and "Blur" offer more peaceful, mysterious sentiments to the experience. The album is not complete without upbeat, fast-paced numbers such as "Press," giving the listener a cheery track to anticipate.
"Fields" concludes its run with "Perfectly Voiceless" and "There Was Nothing," which are much longer tracks, running for 11 and 13 minutes, respectively. This grand conclusion summarizes the story that the album presents, combining each mood and sensation experienced in the previous numbers, making it a beautiful ending to a magnificent soundtrack.
ARTFUL COLLABORATION
Noted for his distinctive dream-pop creations, Hynes' hand in creating "Fields" is clearly seen through its atmospheric, cinematic impression. Third Coast Percussion employs their skills through unique instrumental choices, producing melodic, immersive sounds. This rightful collaboration between composers and performers produced a masterpiece that is out of the ordinary, original and brilliant.  
Whether you're looking to wind down after a long day or you're looking for the next best study soundtrack, this unconventional album is for you. While "Fields" may not be everybody's cup of tea, it is definitely an impressive work of art that should not go unnoticed.