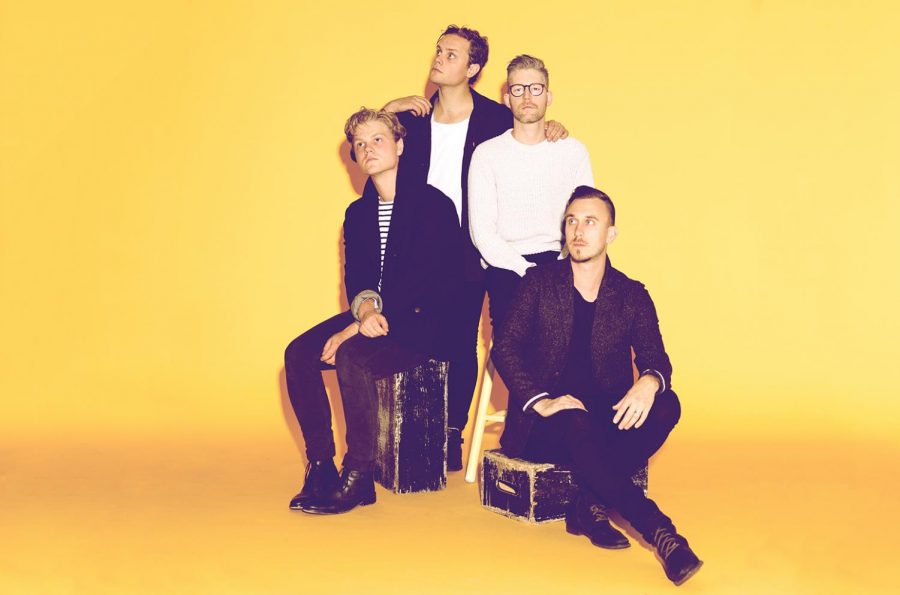 Courtesy of www.billboard.com
"Silhouettes"
A perfect introduction for new Colony House listeners, this cheery and inspiring track about letting go of everything that holds one down is essential to Colony House's main message and personality.
"Caught Me By Surprise"
The band's exploration of the struggles of growing up is at full force here, with the indie-rock production bolstering the feeling of longing for the glory days. The final moments fully demonstrate the idea of moving on to a new life season with the line, "Leaving and escaping aren't the same."
"Waiting for My Time to Come"
With soft guitars prevalent throughout the track's opening, listeners not paying close attention could easily mistake the song for one off of the Lumineers' sophomore album "Cleopatra." As the title suggests, the gradual build-up of energy throughout the song reflects the idea of failing but holding on until the time for success is right.
"2:20"
Viewers who loved the opening song from "A Star is Born" are likely to fall in love with this track. Its killer guitar riff and passionate vocals from frontman Caleb Chapman carry this song as one of the most hard-hitting tracks in their discography.
"Lose Control"
Considered the penultimate song of their first album "When I Was Younger" both in subject matter and in sound, the track journeys through finding one's self with the perils of growing up, closing with the message of letting go and suggesting listeners to "ride the wind like a feather toward home."
"You & I"
Colony House takes a different approach to their subject matter with this track, delving into the craziness of a relationship. From the catchy chorus to the impressive switches between beats in the song's bridge, listeners almost immediately recognize why this track remains a fan favorite.
"You Know It"
Acting in the same vein as an upbeat Vampire Weekend track, the band showcases their ability to create a fun indie-rock tune fit for a road trip playlist.
"3:20"
Similar to "2:20" from "When I Was Younger," this track is another hard-hitting single, where Chapman addresses his lover in a direct tone with his lyrics, "Tell me how you feel." Exuding a Catfish and the Bottlemen vibe, the band rocks out with powerful electric guitar riffs in this head-banging track.
"Was It Me"
Blending modern indie-rock and surf-rock, Colony House crafts another fun, upbeat track that hides the subject of attempting to repair a relationship before deciding to break up with the other person.
"This Beautiful Life"
A beautiful ending to the band's second album "Only The Lonely," the prevalence of the acoustic guitar, Chapman's beautiful vocals and the feeling of longing for more out of "this beautiful, terrible, wonderful life" make this track one of their bests.