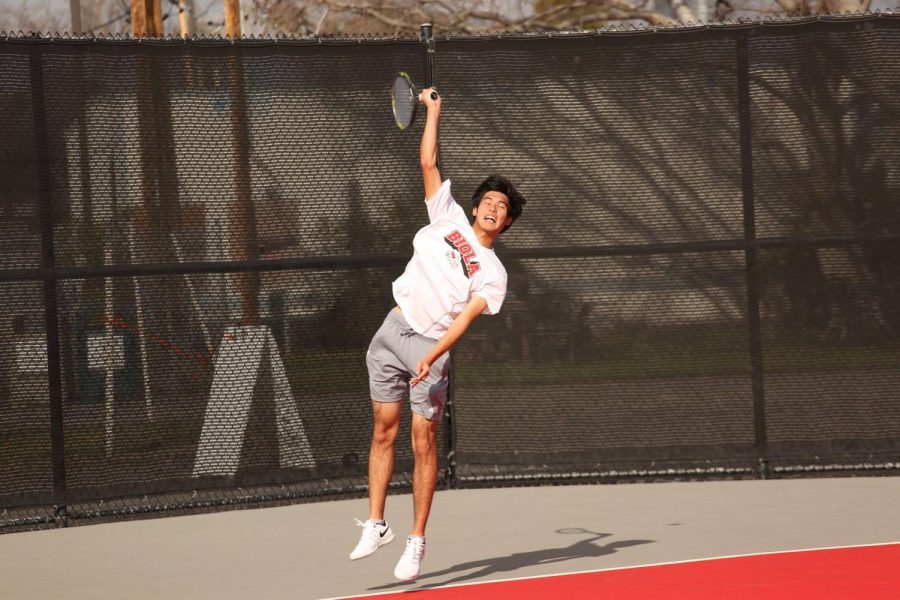 Courtesy of Biola Athletics
Men's tennis took a tough loss against Concordia University Irvine at the Biola Tennis Center Thursday afternoon. Despite favorable starts to the singles sets, CUI came out on top to sweep the match.
"It was a disappointing match for us, I don't think we played up to the level that we can play to. We have a ton of quality guys on the team and we just haven't gotten our success yet," said head coach David Goodman.
The Eagles quickly lost both doubles games with sophomore Logan Blair and sophomore Quentin Lau in the first doubles position falling by a score of 6-2.
However, Biola started out strong on the singles side. Blair and Lau, playing numbers two and five respectively, played strong tennis but were unable to fend off CUI, dropping their matches first.
Freshman Andres Meneses in the fourth singles slot saw a tough decision in his first set which he lost 7-5. Meneses continued to battle CUI's Teis Visser but his second set went unfinished. Junior Derek James also saw his match go unfinished and ended his second set at a competitive 5-5 once Concordia swept the match, 4-0.
"We missed a lot of returns and gave them a lot of free points, so that is something we are definitely going to work on tomorrow," James said.
The Eagles (2-3) now head up to Northern California to take on Holy Names University Monday.