Lyft nightmare instills fear in students looking for rides
A Lyft driver was arrested on sexual assault charges in LA on Oct. 2.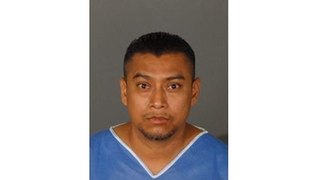 The Los Angeles Police Department arrested a Lyft driver on suspicion of rape on Oct. 2. 37-year-old Octavio Gomez was arrested after allegedly raping a woman he drove home from a Van Nuys pub. Police said the women ordered Gomez's Lyft after leaving a bar around 10 p.m. on Oct. 2, and when he dropped her off at her destination, but before she could get out of the car, he sexually assaulted her.
Gomez was booked for suspicion of kidnapping with intent to commit sexual assault, rape, sexual penetration with a foreign object and felony sexual battery. The LAPD stated Gomez also worked for Uber.
Uber and Lyft have been under fire in the past for their lack of safety and failure to provide thorough background checks on their drivers.
Some who depend on ride-sharing apps have questioned whether it is safe to use this service.
"If I go into an Uber or Lyft, I always go with someone else. I would never go by myself. I always text the person that I was with, 'I'm home,'" said freshman business administration major Nethanya Zapata.
Lyft has issued a statement making it clear that Gomez has been deactivated from the rideshare service.
"From day one, the safety of our community has been our number one priority. As soon as we received this information we deactivated the driver and we stand ready to assist law enforcement with their investigation," the statement read.
Other users who use the service on a regular basis have said they never had any issues with the rideshare companies. They say it is rare for situations like this to happen.
"I've been using Uber often. I had to take it at 1 a.m. and it's kind of iffy but personally my experience with Uber has been OK," said freshman cinema media arts major Chris Charpentier. "When I see these stories it makes me feel unsafe because the possibility is always there. It's discomforting but from what I've seen on the news it's rare for this to happen."