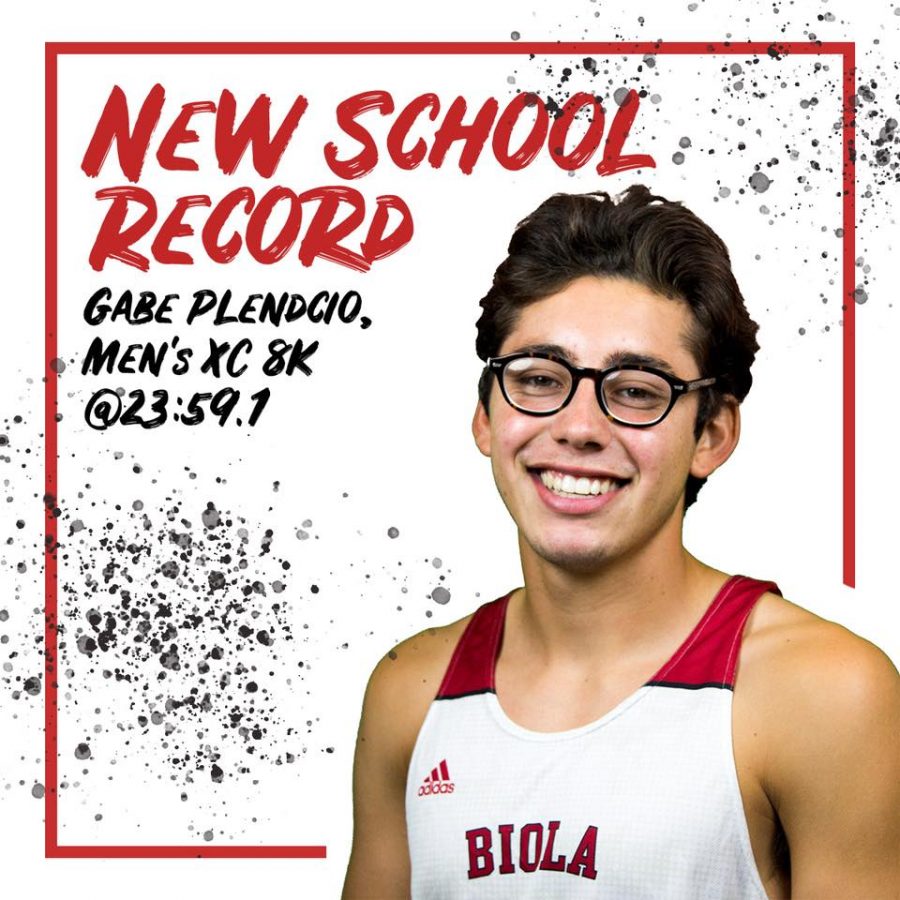 Courtesy of Biola Athletics
Halfway through the 2018 season, junior cross country runner Gabe Plendcio has broken out in a very big way. This past weekend at the Santa Clara Bronco Invitational in Sunnyvale, Calif., Plendcio helped the Eagles capture the fastest team time in Biola men's cross country history at 2:04:26.9. Among a field brimming with NCAA Division I talent, Plendcio paced Biola runners by placing sixth overall. Most impressively, Plendcio broke the school's 8k record with a time of 23:59.1, surpassing the previous high held by current assistant coach Kevin Horchler.
With Plendcio routinely setting personal bests while capturing national honors, including two of the past three National Christian College Athletic Association Runner of the Week awards, his rise to prominence has become an inevitable fulfillment of untapped potential. In his freshman year, Plendcio finished inside of the team's top three in all six races he ran. He kicked things up a notch his second year by winning the individual title at the NCCAA National Championships.
This year, Plendcio is firing on all cylinders, leading the Eagles to three first-place finishes in three of the four invitationals the team has completed in. For his latest performance, Plendcio is this week's Chimes' Athlete of the Week.
STATS: Oct. 13: Placed 6th out of 176 runners in men's 8k with a school record time of 23:59.1