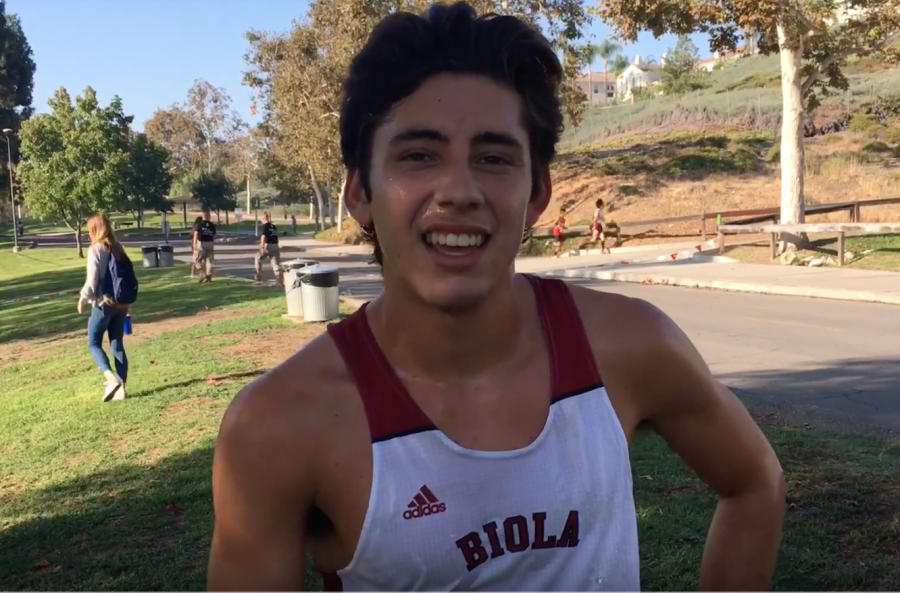 Both men's and women's cross country teams finished in the top five at the Master's University Mustang Invitational in Santa Clara, Calif. on Saturday. The men won in a clean sweep by placing first of 17 teams and the women placed third of 22 teams.
On the men's side, junior Gabe Plendcio won the 8k event for the Eagles with a time of 24:52.1. Sophomore Angel Escobar placed 14th with a time of 25:36.3 and sophomore Giovanni Orellana finished in 15th by a time of 25:38.2. Freshman Jared Donnel came in 23rd with a time of 25:49.7.     
Biola won the men's team competition with 69 points and a top-five combined time of 2:07:54.1. Occidental College finished second with 119 points and an average time of 2:09:41.6.
For the women, sophomore Mackenna Mason led the way for the Eagles and finished fourth in the 5k with a time of 17:58.8. A few seconds ahead of Mason, UCLA's Amber Gore won the event with a time of 17:45.8.
Freshman Clara Haynes placed 19th and finished in a time of 18:29.0 and senior Emily Ransom grabbed the 26th spot with a time of 18:37.6.
Three Eagles placed one after the other in the event. Graduate student Micaela Pulliam finished in 31st with a time of 18:47.3 and sophomore Kaitlyn Natividad placed 32nd just a few seconds behind Pulliam in 18:47.9. Senior Kaili Waller came in 33rd by a time of 18:53.7.
UCLA won the team competition with 58 points and a top-five runner combined time of 1:31:30.1. Biola grabbed third place with 109 points and a top five runner combined time of 1:32:40.5.
Both cross country teams will next compete in the Santa Clara University Bronco Invitational in Sunnyvale, Calif. on Oct. 13.