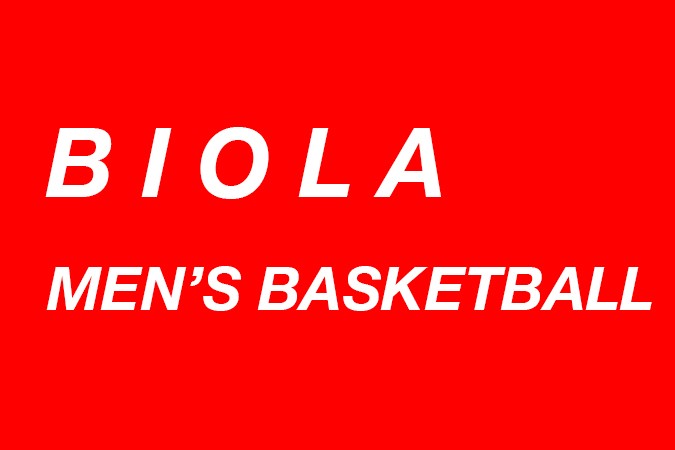 Illustration by Chak Hee Lo / THE CHIMES
The Eagles welcomed the Dixie State University Trailblazers in their season's final game on Feb. 22, which doubled as senior night for senior guard Blake Shannon Jr. The visitors came into the game leading the PacWest with a chance to clinch a share of the conference championship as Biola looked to play spoiler and end their season on a high note. The Eagles could not keep up with the conference leaders, falling 82-57.
DIXIE DOMINATION
Shannon Jr. got off to a hot start in his final game as an Eagle, making a three pointer 14 seconds in. However, the veteran point guard could not do much else for the rest of the game, only managing seven points total, though he did set up his teammates with five assists.
The Eagles could never truly challenge the Trailblazers after that point as the visitors took the lead for the first time with 2:30 gone in the first half. A 9-0 run by Dixie State gave the visitors a comfortable lead early in the game. They built on the lead and found themselves ahead 41-27 at halftime.
The second half saw Dixie State continue to blaze through its opponents and the rest of the game as their bench players came on to do damage. The Trailblazers' bench outscored the Eagles' bench 32-7 and the team also outscored Biola in the paint 46-26. These differences saw Dixie State easily run away in the second half as they led by double digits throughout the entirety of the last 20 minutes, finishing the game with a 25 point victory.
One of the big reasons that Dixie State ran away with the game was their hot shooting. While rebounds, assists, steals, turnovers and fouls remained even, the visitors' field goal and three-point percentages were much higher than the Eagles. The Trailblazers went 43 percent from behind the arc to Biola's 27 percent, and they shot 54 percent from the field to the Eagles' 36 percent.
JONES GOES OFF
Despite the big gap between the two teams, the Eagles still had players shine throughout the game, but none performed better than redshirt freshman forward Isaiah Jones, who was forced into the starting lineup after a season-ending injury to junior forward Levi Auble. Jones's growth in his first collegiate season should give fans encouragement. He finished the year with his fifth double-double, scoring 20 points and grabbing 11 rebounds. Junior forward Alex Talma also secured a double-double, his sixth of the season, with 11 points and 11 rebounds, while also protecting the rim with four blocks.
The Eagles will finish the season 11-16 (5-14 in the PacWest). With only one senior leaving the team, they will look to rebound after a streaky season with some new recruits and a solid core of returning players.