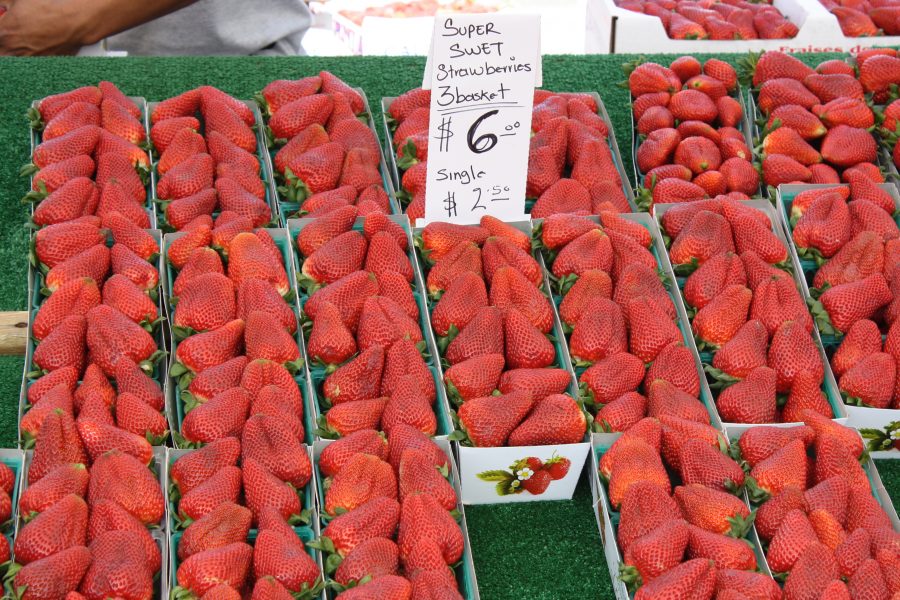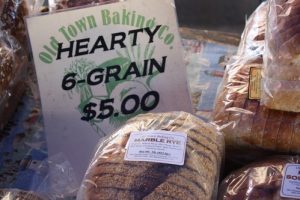 If there's one good thing about wearing the color pink, it's that it earns you free samples at the Cerritos Farmers' Market.
I wore a pink tank top because it was a warm morning, and I was surprised with a free sample of a Pink Lady apple. And I have to admit it was just about the juiciest apple I've ever eaten. I found out later from an Azusa Pacific University alumnus that Ha's Apple Farm is among the most expensive at the farmers' market but is far superior in quality. He bought his cloth bag from them 15 years ago and still goes back every Saturday.
The farmer's market is every Saturday from 8 a.m. to noon. Along with fruits and vegetables, there are a few stands where you can buy prepared food for lunch. Tropical Islands sells hot dogs and quesadilla dogs. I visited a stand that sold tamales, but all they had left were cold, sweet corn tamales that they said to microwave for a few minutes. They were good and worth the wait, but I still would have liked to try a different flavor. It might be a good idea to purchase food toward the middle of the farmer's market and not the end, just in case it's crowded and stands sell out quickly.
One of my favorite stands was run by Old Town Baking Co. from Rancho Cucamonga. They offered a wide variety of breads, including Gilroy garlic sourdough, apple cinnamon brunch bread and cranberry walnut dinner rolls. I tried their cheddar cheese garlic bread, and it was delicious.
Affordable produce from farms throughout California
Prices are affordable, and the food amounts are generous. At the bread stand, you can purchase a loaf of bread for $4.50. It might seem like a high price, but they have flavors you don't usually see in grocery stores.Some of the other prices I saw were three avocados or a bag of lemons for $1.
I enjoyed seeing where all the farmers came from, and a few of them said they set up at other farmers markets in Southern California. I grew up in the Central Valley, so I was excited when I saw a stand by Mark Boujikian Farms from Fresno County.
Aside from oranges, dried fruits, nuts and vegetables like lettuce and artichokes, there were some unusual foods for sale. One of those was quail eggs. There was also raw honey, which is something I don't usually find. But then again, I don't go looking for it either.
They had a sign advising people to bring their own bags because vendors no longer give out plastic bags. Depending on where you go, some of the stands had paper bags available.
I loved this farmers' market. It was crowded, but it was upbeat and fun. I highly recommend that you go. It's springtime and the weather is beautiful. It is also an inexpensive option if you want to eat healthy but can't afford grocery store prices.