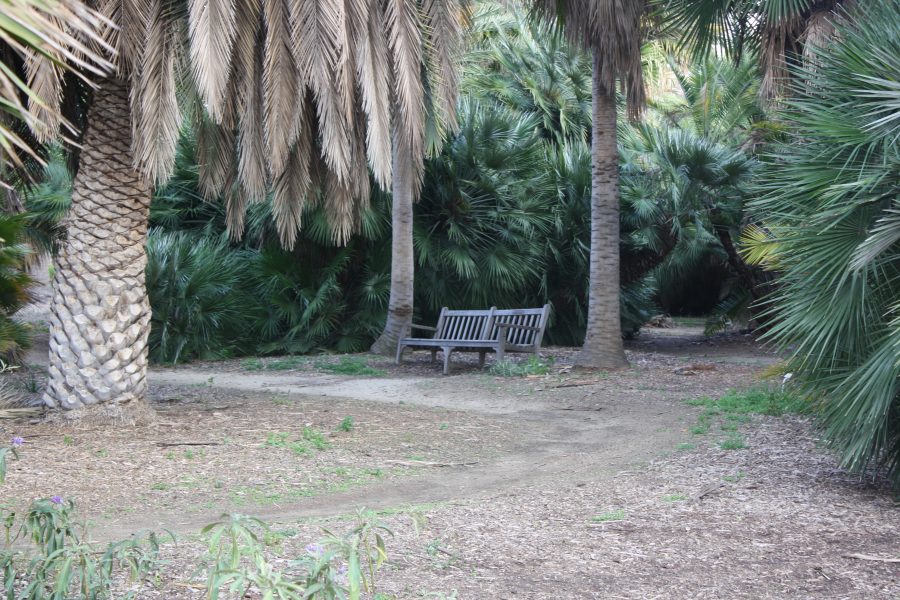 If you're looking for an escape from the city, the Fullerton Arboretum can provide temporary relief. While I'm sure it looks even more beautiful in the springtime, it doesn't look too shabby in winter, either.
The arboretum is roughly 10 miles from Biola University and is situated on the California State University, Fullerton campus. One of the best parts about going there is that admission is free. However, there is a donation box at the entrance.
A small waterfall greets visitors when they enter, and it sets a relaxing tone for the rest of the visit. Also near the entrance is the Orange County Agricultural and Nikkei Heritage Museum. The current exhibit, "New Birth of Freedom," displays until May. It focuses on race during the civil rights movement. Unfortunately, it was closed by the time I made it back around to the exit. The website only mentions group tour fees, but guided tours are Thursday from 10 a.m. to 2 p.m. and Saturday and Sunday from 12-4 p.m.
Variety of plants and wildlife
There are different sections at the arboretum with their own distinct collection of plants, such as Mediterranean and desert. There is a green house in the Mediterranean section, and the woodlands area has a grassy area with benches next to a small lake. There is also a stream running through the woodlands section. The online map shows what these areas offer in more detail.
The appearance of animals adds to the experience. On several occasions, I spotted a rabbit hiding in the bushes. The presence of ducks is familiar to Biolans, but some of those can be found milling around the lake.
The orange orchard was one of my favorite spots because there was an abundance of oranges on the trees. It was one of the brightest sections of the arboretum and added a splash of color to the dirt walkways and green plants.
Near the orchard is the Heritage House, which was the home and office of Dr. George C. Clark in 1984. The sign in front says he was a "pioneer physician of Orange County." Guided tours of the home are offered on Saturdays and Sundays from 2-4 p.m.
As someone who loves nature and history, the arboretum was a fun place to visit. It is open from 8 a.m. to 4:30 p.m. daily, with extended hours during the summer. If you want to do more than spend some quiet time in nature, the arboretum offers classes and other events. There is also the Potting Shed, where visitors can purchase plants for personal gardens.
Fullerton Arboretum is the perfect place to go for a relaxing afternoon. Whether you're itching for a walk in nature, looking for a quiet place to study or an opportunity to practice some photography, this is the ideal place.