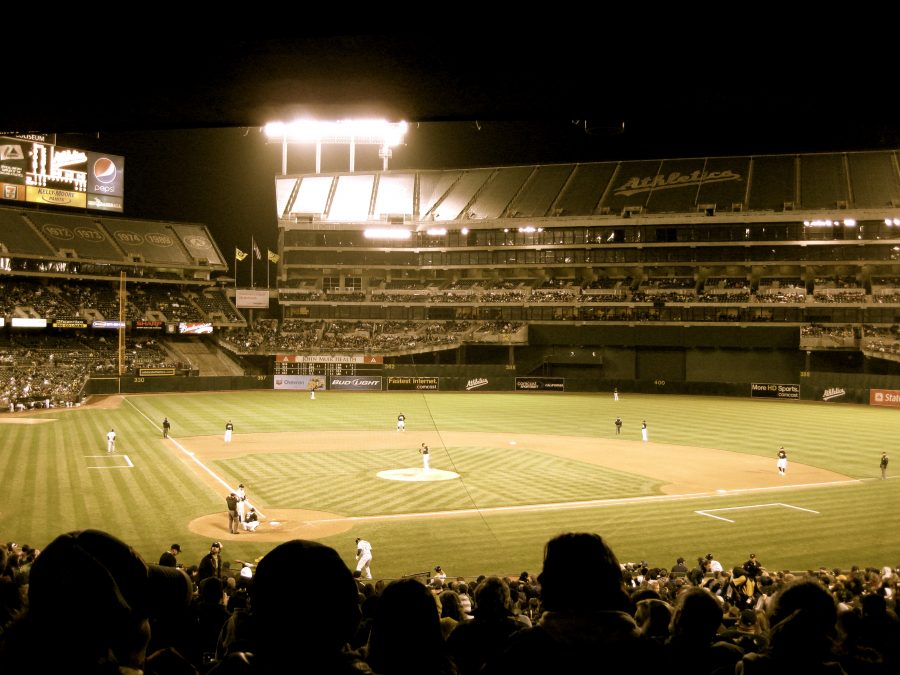 It's that time of year again. Break out your notebooks, pens, laptops, and dust off the league trophy because it is time for fantasy baseball – the great platform where athletics and nerdiness collide. For most people, fantasy baseball never stops. It keeps going and going and going until February arrives and ESPN shuts down their Fantasy Baseball universe for their annual maintenance and we all barely survive the two weeks where we can't constantly check our lineups and read projections.
That's where I come in. I'm going to bridge the gap between now and draft day with rankings, projections, and lists – lots and lots of lists!
To kick things off I'm going simple. The players we're most concerned about are the ones near the top of everyone's wish list. The cream of the crop. The players who need no introduction, just a healthy stat line next to their name and position. Warning: this list is not for the faint of heart.
My Top 15 Players for the 2011 Fantasy Baseball Season
Albert Pujols, 1B ST. Louis Cardinals- To be perfectly honest he doesn't have a legit challenger at this spot. He had a down year last season for his standards and is playing for a contract. Enough said.
Hanley Ramirez, SS Florida Marlins- He's simply the best fantasy SS which happens to be the shallowest position in the game. His season last year was a disappointing one, but I'm betting he'll return to his earlier form as he enters his power prime.
Miguel Cabrera, 1B Detroit Tigers- He has finished in the top 10 in every meaningful offensive category in the last five years and is only 27. He's turned his life around and hits in a good lineup. He's the only one in the league who I think has any chance of achieving Pujols status.
Troy Tulowitzki, SS Colorado Rockies- Last season he fell short to Hanley Ramirez in only one of the five major hitting categories while only playing in 122 games. He always turns things on during the last weeks of the season which is when it matters most in fantasy. He's well worth it when he plays.
Ryan Braun, OF Milwaukee Brewers- I put him as my top OF even though he didn't play like it last year. He didn't have much help from Prince Fielder and that is likely to change now. He has the skills to go .300/35/110/20 and so he needs to be drafted like it.
Evan Longoria, 3B Tampa Bay Rays- I have Longoria slightly lower than Braun because despite the fact they both had a down year last season and Longoria plays a shallower position, his lineup lost some protection with the departures of Pena and Crawford. His average and OBP has increased every year since his first and he even added double digit steals speed to his skill set.
Robinson Cano, 2B New York Yankees- He is the real deal. If he could add speed to his game then he would be a guaranteed top five player. Every single one of his meaningful fantasy stats has improved every year he has played. He's only 28 and doesn't have an injury risk. He is a special player!
David Wright, 3B New York Mets- Had his average been closer to his career norm last season he would be higher on my list. He is a huge four category contributor at a weak position and he proved that his poor 2009 was a fluke. A .300/25/100/25 line is definitely attainable.
Chase Utley, 2B Philadelphia Phillies- A full season of Utley means a line of .290/30/100/20. Injury and inconsistency was a problem for him last year but I still believe he is fantasy's second best 2B.
Joey Votto, 1B Cincinnati Reds- The man didn't hit an infield pop-up all season long. I could stop there, but he also had 37 home runs, 113 RBI, and a .324 average to back up his top 10 status. Look for another big year out of Canada's finest.
Roy Halladay, SP Philadelphia Phillies- Doc put together another fantastic season and solidified his spot as baseball's best starter. There isn't any reason to expect a drop off in 2011 and the only reason he isn't a top 10 player is because pitching is exceptionally deep this year.
Adrian Gonzalez, 1B Boston Red Sox- I'm excited it took me this long to get to a Red Sox player and he's the newest member of the team! Gonzalez will thrive in Fenway and get the recognition he deserves for being one of the best hitters in baseball.
Carl Crawford, OF Boston Red Sox- Another new addition to Boston's stacked lineup. I have a feeling this could be a different sort of year for Crawford. Terry Francona isn't the biggest fan of base stealing, and with two great speedsters atop his lineup he might limit how much Crawford runs. That could take a huge hit to Crawford's value, but hitting in that lineup could present more RBI opportunities for him thus making him still very valuable.
Matt Holliday, OF St. Louis Cardinals- I really wanted to put a SP here, but OF is just too good at the top to ignore. He is a few steals short of Braun status. He constantly puts great numbers up across the board and he is happy where he is. He can only benefit from the improvement of young Colby Rasmus.
Mark Teixeira, 1B New York Yankees- He will rebound from last season's betting average disaster. His power was there, but his RBI total suffered from his significant drop in average. I expect good things from this Yankee bomber in 2011.